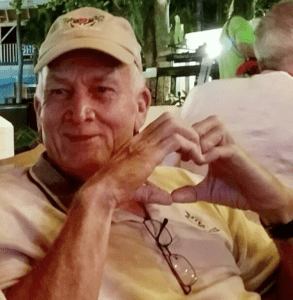 Captain Niels Erik Rasmussen died on Aug. 15.
Born on St. Croix on July 18, 1949, he was a lifelong Crucian, a loving husband and father who was never far from the sea, and he worked as a tugboat captain for 40 years. In his free time, he enjoyed fishing, gardening, cooking and doing crossword puzzles.
He was preceded into death by his parents, Johannes and Clementina "Clemmie" Rasmussen; and sister-in-law, Jyette Rasmussen.
He is survived by his wife, Rachel; daughters: Kaelin (and her mother Karen) and Brigitte Rasmussen; brothers: Peter and Georg "Sonny" Rasmussen; sisters: Laura Jolly, Karen Gunzinger and Jenny Fraebel; brothers-in-law: Walter Jolly, Peter Gunzinger and Richard Fraebel; sister-in-law, Julie Rasmussen; nieces and nephews: Erik, Becky, Christian and Brandon Rasmussen, Lisa and Niels Rasmussen, Kirsten Keeton, Kurt and Kent Jolly, Christine and Stefan Gunzinger, James, Michael, Loni and Tiia Fraebel; 15 great-nieces and nephews; special friends: the Lawaetz family, the Skov family, the Pedretti family, BTS, Hovensa Marine Department, Golden Hook Fishing Club and the Bob Owens Softball League; as well as many other relatives and friends too numerous to mention.
His ashes will be scattered at sea on Tuesday, Aug. 21. A celebration of his life will be held at a later date, to be announced.