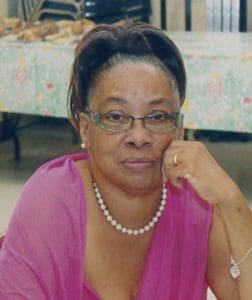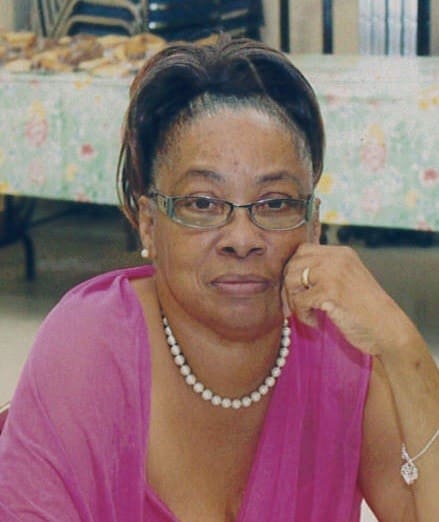 Jenifer Patricia Benjamin, also known as "Patsy," of Estate Princesse died on July 27. She was 53 years old.
She is survived by her mother, Mary A. Benjamin; brother, Austin Benjamin; sister-in-law, Debra Hook; uncles: Rudolph Pryce and Tony Pryce; aunt, Linda Davis; aunt-in-law, Aldona Pryce (Md.); nieces: De'niqua Benjamin (Atlanta), De'nisha Benjamin (St. Croix) and Skyla Benjamin (Fla.); nephew, Alexander Benjamin (Texas); great nephews: J'Quan Roldan and D'Quan Roldan (Atlanta); and cousins: Carol Jackson (Texas), Kayshla Hodge (Atlanta), Tarique Hodge (Texas), Nailah Rawlins (Texas), Carter Caleb (Atlanta), Errol Pryce (N.Y.), Paul Pryce (Md.), Tony and Tevon Pryce (N.C.) and Britney Pryce (Calif.).
She is also survived by godchildren: Shaherima Pedro, Aaliyah Francis, Supreme DeCambra and Amarjahan DeCambra; and friends: the Navarro family, Christine, Rosemarie and Mickey (Fla.), Ann Marie Gibbs, Urylee Burke, Sonia Joseph, Jeremy Roldan, Veronica Jeffrey, Trevor Sinclair, Howard Leslie, Paul McIntosh, Liz Robinson, Curtis Sandy, Jesus Torres and family, Dutchelle Drummond, Althea Pedro, Annette Ashe, Vivian Fludd, Constance DeCambra, Marcy Johnson, Lydia Encarnacion, Kurt Vialet, Sharon Jackson.
Other survivors include friends: St. Croix Cancer Society, Chaplain Ludger Berkitt, Ellerton Maynard, Yvonne Webster, Wingrove Liburd, Rolston Davis and Weekes family, Kelvin Lewis, Lisette Rivera, Jashanda Samuel, James Hamilton, Ebenezer and Bethel Methodist Church family, St. Croix Educational Complex family, Education Maintenance Department Friends and family and Neighbors of La Grande Princesse; as well as other relatives and friends too numerous to mention.
The viewing will take place at 9 a.m. and the funeral services at 10 a.m. on Saturday, Aug. 18, at Ebenezer Methodist Church, Richmond. Interment will follow at Kingshill Cemetery.