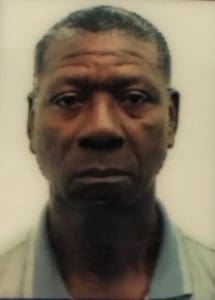 Augustin Joseph of Whim Garden died on Friday, July 13. He was 69 years old.
He was preceded in death by his mother, Adelaide James; and father, Degrate Joseph.
He is survived by his daughters: Cecilia Francois, Francisca Francois, Melanie Francois- Mitchell, Tracia Francois and Merlinda Francois; sons: Philbert Francois, Claude Simon and Roger; 26 grandchildren; sister, Evarista Samson; brothers: Dominique James, Guillaume Joseph, George Louis Joseph, Leonce Joseph and Toussaint Joseph; nieces: Sheervone James, Beatrice Susan James, Evelyne Samson and Justin St. Luce; nephews: Ian James, Joseph Samson Jr., Narcarro Samson and Christopher Lennie; great nieces: Elayna P. Joseph, Jai Samson and Thresa Joseph; great nephew, Narcarro Samson Jr.; son-In-law, Jerome Mitchell; and other relatives and friends too numerous to mention.
The funeral service will take place on Thursday, Aug. 16, at St. Ann's Catholic Church. Viewing will begin at 9 a.m. with service at 10 a.m. Interment will follow at Kingshill Cemetery.