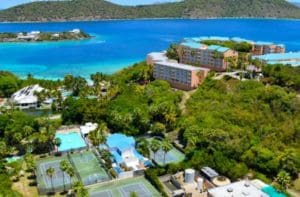 Less than one year after the 2017 hurricanes, the U.S. Virgin Islands will host major online travel agents as the USVI Hotel & Tourism Association prepares for the 25th Annual Destination Symposium, Aug. 13-17. The milestone event aims to show wholesalers that the territory is poised for a successful winter tourism season.
"We're thrilled to welcome online travel agents to the territory for the 25th anniversary of this esteemed event! Despite the devastation of last year's hurricanes, association members were determined to celebrate the symposium's silver anniversary. St. Thomas, St. Croix and St. John are all represented in what is sure to be one of our most exciting Destination Symposiums to date," said USVIHTA President Lisa Hamilton.
Facing tremendous obstacles in the wake of hurricanes Irma and Maria, including the closure of many of the destination's large hotels and businesses, the association and its affiliates were unsure of the fate of the popular symposium. However, as more properties open their doors to guests and we reveal a fresh tourism product, association members are primed to show wholesalers that the territory is open and ready for business.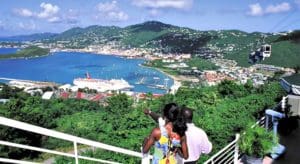 Beginning for the first time in years on St. Croix, the five-day event will expose wholesalers to a variety of properties throughout the territory, and this year, USVIHTA is adding a twist. In prior years, the exclusive event was only open to specific association members, but as our tourism product continues to evolve post-storms, the association has opened this symposium to all of its accommodation members, making it the most unique symposium yet.
Hotel sponsors include: The Buccaneer, The Fred, Sand Castle on the Beach, Gallows Point Resort, Bolongo Bay Beach Resort and Emerald Beach Resort.
Additional notable sponsors are the USVI Department of Tourism; West Indian Company Limited; Cape Air, providing all air travel between St. Croix and St. Thomas; and ADARA. This symposium is expected to garner much attention among wholesalers.
At this time, the following OTAs have confirmed attendance: American Airlines Vacations, Apple Leisure Group, Booking.com, Delta Vacations, Expedia, The Mark Travel, Flight Center and Pleasant Holidays.