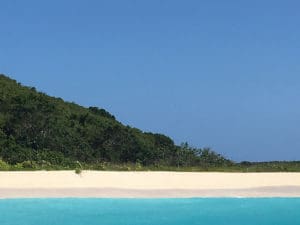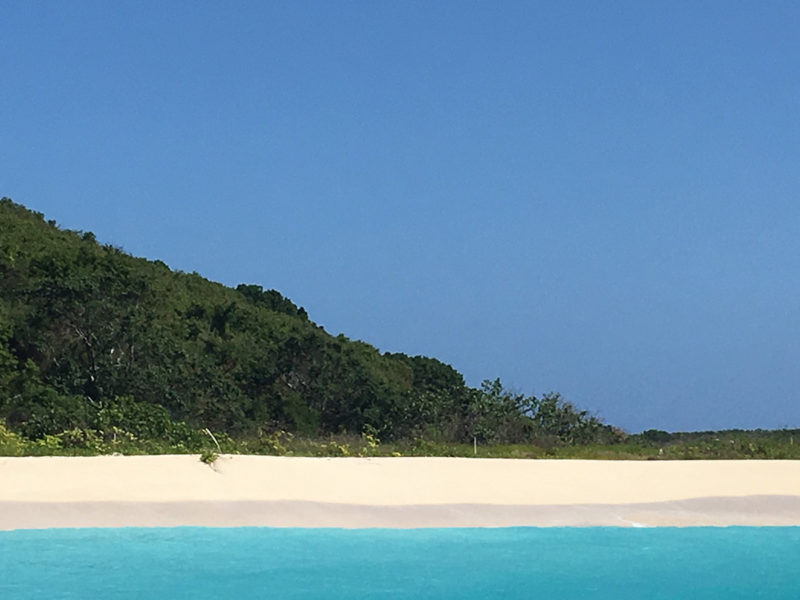 The National Park Service (NPS) began a partnership with the University of the Virgin Islands to conduct seagrass surveys at Buck Island Reef National Monument (NM) on Thursday, Aug. 2. Researchers will be snorkeling and diving in the seagrass beds to the west and south of West Beach.
People should be aware of the researchers and maintain a safe distance from them while they are in the water. Dive flags will indicate their locations. These surveys will be part of a larger effort to understand the capacity of seagrasses to sequester and retain carbon that might otherwise rise up and trap heat in the atmosphere. Increases in atmospheric temperature can compound existing environmental stresses and lead to, for example, stronger hurricanes.
In the context of the global carbon cycle, "blue carbon" habitats like seagrass meadows are substantial carbon sinks and provide a key ecosystem service by sequestering and storing significant amounts of carbon, particularly below ground in plant roots and rhizomes. Recent work shows that within these habitats, sediment carbon concentrations vary spatially.
These relationships are not well understood for seagrass species common to the U.S. Virgin Islands (USVI). Previous work on St. Thomas explored carbon storage in two native seagrass species: (Thalassia testudinum and Syringodium filiforme), the invasive seagrass: (Halophila stipulacea) and un-vegetated sand. Results suggest that H. stipulacea may be storing carbon in a comparable amount to native seagrass species.
Collecting additional sediment cores around Buck Island seeks to answer the question of carbon storage in seagrass habitats with time since establishment, which is another key variable that may play a role in predicting carbon storage in these habitats.
Halophila stipulacea was first documented on St. John in 2012, then in St. Thomas in 2013, and finally St. Croix in 2016. The invasion history of H. stipulacea across the U.S.V.I. sets up a natural experimental design and allows for researchers to gain a better understanding of seagrass habitats as blue carbon ecosystems.