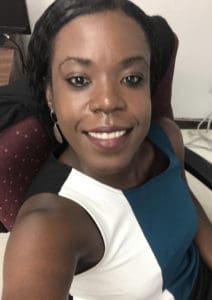 Ten years after the Virgin Islands Office of the Governor began encouraging students, grades K through 6, to "Read Five this Summer," Education officials are looking over the results of a new summer challenge. This one, promoting math.
According to that official, State Assessment Director Alexandria Baltimore-Hookfin, 200 parents signed their students up for the 2018 Summer Math Challenge. The six-week, online independent program began June 18 and wrapped up Friday.
Free program materials were made available through Meta Metrics, Inc. Registration information and details about the math challenge are online at www.quantiles.com. One of the goals of the program is to help avert an erosion of math skills that occurs over the summer.
"Students lose about 2.6 months of grade level equivalency in math skills," according to a statement appearing on the Quantile website.
The math challenge invites students from the public, private and parochial schools – grades 1 to 8 – to take on fun but challenging exercises. Parents log on at the end of each week to register student progress.
The assessment director also point to the added benefit of building parents' confidence in working with their students at home.
"The daily activities promote interaction between the parent and the child. It could be a video, it could be online exercises. There might be sample questions for parents to ask," Hookfin said.
Education officials might also have some extra motivation for promoting the Summer Math Challenge. Standardized test results from the Smarter Balanced program show an improvement in math scores for students in Grades 8 and 11 between 2015 and 2016.
Overall, 70 percent of V.I. students were assessed as falling short of grade level expectations in mathematics.
For research administrator Nicholas Drayton, anything that improves math performance is a step in the right direction. Drayton works with the Virgin Islands Established Program to Stimulate Competitive Research, based at the University of the Virgin Islands.
One of VI-EPSCoR's goals is fostering a K-12 science education pipeline for the Virgin Islands, encouraging math and science proficiency.
"Any recognition by the government of any aspect of STEM – Science, Technology, Engineering, Mathematics – is a positive thing, since STEM is becoming more critical for the development of the local workforce, in the future and in the present," Drayton said.
Hookfin says now that this year's math challenge is complete, Education officials will take a look at the overall effectiveness. They will also consider arranging an event where students participating in the challenge can be recognized for their achievements.