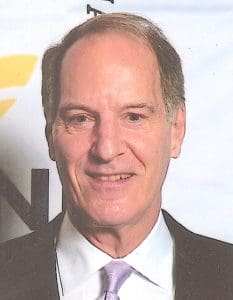 There are two ways to look at the challenge of disposing of the huge numbers of waste tires recently discovered in Virgin Islands landfills.
The first is to be stunned and overwhelmed by the numbers, which would be an appropriate response to the immediate situation.
The second would be to see a significant long-term opportunity. That opportunity lies in using proven – and constantly improving – technology to recycle these tires into a concrete mix that can be used to resurface and improve roads, as well as other infrastructure.
And to be clear, these methods largely eliminate shipping costs and the reality that getting rid of your disposal problem is just making it someone else's. They also provide an economic development opportunity and a way to address the reality that those 600,000 tires in the landfills aren't the last chapters. There are more on the way. And always will be.
Here is just a sample of what a brief Internet search on the subject turned up. (Science News) "When the rubber hits the road, recycled tires create stronger concrete." (Daily Mail, UK) "Recycled rubber could soon be used to resurface nation's busiest roads. (University of British Columbia) "Old tires become material for new and improved roads. Engineers have developed a more resilient type of concrete using recycled tires that could be used for concrete structures like buildings, roads, dams and bridges while reducing landfill waste."
California and Arizona are already using large amounts of ground rubber for road construction. These roads last longer, require less maintenance and reduce road noise. Then there are the ancillary benefits: reduction in risk for illnesses like Zika, reduced risk of airplane bird strikes near airports, and the community and educational benefits of launching an initiative of this sort.
And, the knowledge base keeps getting stronger, for example, researchers are now identifying any of the components in "crumb rubber" that can affect water quality after storm runoff.
There aren't a lot of "win-wins" around these days. This clearly seems like one for the Virgin Islands. The immediate challenge is to deal with both a consent decree and to develop and implement a strategy that replicates the success of places like Arizona, California and Georgia.

Frank Schneiger was executive director of the Federal Region II Children's Resource Center, which trained a generation of V.I. children's services workers. He subsequently founded the St. Thomas/St. John Youth MultiService Center. In the past two decades, he has served as planning consultant for a range of Virgin Islands organizations and has been a columnist for the Virgin Islands Source. He is the author of two books, "The Arc," under the pen name of Roberto Vincent, and "The Purge: The Future As History in the Age of Trump," available on Amazon.