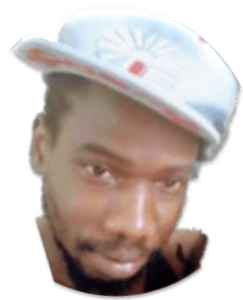 Kareem Nkenge Makiri Thomas died on June 26. He was 34 years old.
He is survived by his mother, Genna Benjamin; daughter, K'Riyah Thomas; sisters: Halima Thomas, Shenelle Thomas-Encarnacion and Denelle Benjamin; brothers: Hasani Thomas and DeCosta Cromwell; aunts: Maralyn Stanley, Albertine Thomas, Hilary Thomas and Garrilyn Thomas; and uncles: Livingston Jacobs, Alfred Thomas, Gary Thomas, Ronald Thomas Jr. and Brian Thomas.
He is also survived by nieces: Jah'Disha Augustine, Shelly Roach, Jalliza and Jennesis Encarnacion, Hasanica Thomas and Aniyah Cromwell; nephews: Akeem Thomas and Jahzeel Encarnacion; great nephews: Ah'mari and Amir Augustine; cousins: Krystal Ferris, Stephany, Kyla, Kaliah, Kianna and Kiandra Stanley, Sherina Merchant and family, Craig and Sonia, Rose-Claire Josiah and family; as well as other relatives and friends too numerous to mention.
The viewing will take place at 9 a.m. and the funeral service at 10 a.m., Monday, July 23, at Central Seventh-day Adventist Church. Interment will follow at Kingshill Cemetery.