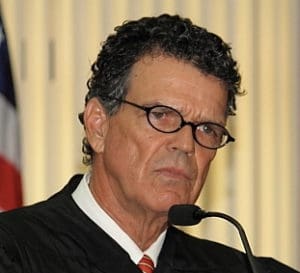 The stateside agency hired by the V.I. government to counsel troubled youth recently received more than $4.6 million in back payments from the government.
As a result of an agreement reached through mediation by a Superior Court judge, dozens of individuals designated as persons in need of supervision will continue receiving services. Details of the agreement are contained in an eight-page judgement signed by Judge Douglas Brady.
If not for the agreement, the provider would have ceased operations in the territory by the end of July.
Brady was supposed to preside over a case brought by court appointed advocates for children known as guardians ad litem. The group – four private attorneys, the Territorial Public Defender's Office and the head of a St. Croix-based non-profit – wanted to keep V.I. Behavioral Services, Inc. on the job.
The judge's stipulated order does so until the start of 2019 fiscal year. A lawyer representing the non-profit Virgin Islands Volunteer Advocates for Children credits Brady's efforts to keep all the parties engaged in private talks until an agreement was reached.
Until recently VIBS, Inc. operated four residential treatment centers around St. Croix. It also provided counseling services on St. Thomas and medical and psychological care to youths under detention at the Youth Rehabilitation Center.
Set into motion by the end of June, the Government of the Virgin Islands agreed to pay VIBS, Inc. $4.6 milion for services rendered. In exchange Behavioral Servies agreed to continue its counseling and treatment programs through Sept. 28.
The government has also agreed to pay an undisclosed monthly fee to the provider until the end of September.
To ensure a smooth transition, government officials and VIVA also agreed to meet every two weeks to discuss their progress. Officials from the Department of Human Services also have agreed to provide Brady with a monthly status report.
And while the agreement appears as a stopgap measure, attorney Andrew Simpson said it did not prevent some VIBS closures. Three of the four residential facilities had already closed, he said.
"They'd already been scaling back prior to us filing a lawsuit," Simpson said.
Officials from the Department of Human Services have told the court they can provide alternative services by Sept. 28. Persons familiar with the terms of the stipulated order say its most likely the replacement will be a combination of DHS personnel and a contracted service provider.