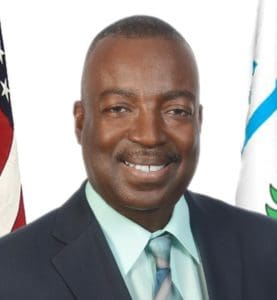 The Office of the Tax Assessor is issuing 2018 Property Tax Bills to all property owners on record as of Jan. 1, 2018, according to a press release from the Office of the Lieutenant Governor.
The 2018 bills will become due on July 28, 2018. Property owners whose structural damage information has been reviewed will see reassessments on their 2018 bills. The Office of the Tax Assessor will continue its efforts to review all structural damage information submitted for the first time by Friday, July 28, 2018.
The minimum tax of $360 is implemented by V.I. law, when credits reduce tax amount below the $360 amount.
Property tax bills may be paid online at the Office of the Lieutenant Governor's website at https://propertytax.vi.gov; however, payment plans must still be made through the Office of the Tax Collector.
The 2018 bill will also include information on unpaid tax years. Property owners who have not paid their prior tax year bills are encouraged to contact the Office of the Tax Collector to make arrangements for payment.
Payments can be made at the following locations:
St. John: Islandia Building, 18-23 Enighed, St. John, VI 00830 (776-6737)
St. Thomas: Builders Emporium, 52E-1 Estate Thomas, St. Thomas, VI 00802 (776-8505)
St. Croix: 1105 King Street, Government House, Christiansted (773-6449)
1131 King Street, Suite No. 101, Christiansted (773-6459)
4008 Estate Diamond (Department of Finance, Sunny Isles (773-6449)
Lagoon Street Commercial Building No. 1, Frederiksted (772-3115)
Questions regarding property tax delinquencies should be addressed to the Tax Collector's Office at 776-8505 on St. Thomas, 776-6737 on St. John or 773-6449 on St. Croix.
Questions regarding Waste Management user fees should be referred to the offices of Waste Management Authority on St. Thomas-St. John at 715-9100 or on St. Croix at 712-4962.