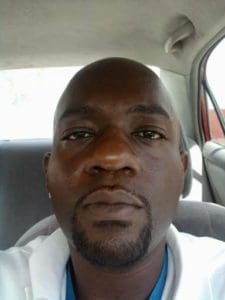 What a timely year for an election. Roughly a year since Irma & Maria hit, demonstrating how vulnerable our infrastructure is, we now have a chance to change the direction in which the U.S. Virgin Islands is going. Still saddled with hurricane recovery, a struggling economy and a budget deficit that's been stifling our growth for the past three gubernatorial terms, the USVI is at a crossroads. Which direction do we choose? Which road do we take? And where will it lead us to? For every jingle that we hear, every placard we see, every speech or promise made by each candidate potentially represents a journey down the mediocre road we're familiar with or a trip back to the prosperity we once enjoyed in the '90s.
Therefore, every vote is just as valuable as a diamond, and like the tedious but necessary process of digging and sifting through dirt to discover diamonds, the voting process should be approached as another tedious but necessary process needed to find a candidate worthy of that diamond vote.
I'm talking about having the patience and diligence to painstakingly research and evaluate each candidate. I'm talking about identifying a certain set of criteria that is important to you, and finding the candidates that meet that criteria.
But we've got to be creative. The criteria can't be the ordinary cliché attributes like honesty, dedication, or purpose. We also can't choose candidates based on who's most likely to give jobs to their campaign workers and family. That just undermines and poisons the election process and allows nepotism to flourish. The criteria that we should be looking for is "know how" or the ability to perform well in the job. Not "let's give this person a chance because they're a nice person," or "let's vote for this person because we're related." Voting based on nepotistic criteria is a deterrent to getting the right people elected who may return the USVI to prosperity.
Nepotism allows for important positions to be occupied by people that aren't competent enough who get shielded from blame by the nepotistic elite that gave them their power. I think every Virgin Islander can imagine or understand what I'm talking about, especially those who know they can do a better job than others, but just haven't gotten the opportunity.
Without throwing shade at anyone, we must find better candidates. We should look to Congress, and state governments as examples of the types of candidates we should be electing. On the stateside level, most politicians were attorneys and business people before they became politicians. Former law firm partners, attorney generals, and CEO's are littered throughout Congress, the House, and state governments.
"Data compiled regularly by the Washington, D.C., publication Roll Call and the Congressional Research Service have found that the most common professions held by burgeoning members of the House and Senate are in law, business and education," Pennsylvania newspaper writer Tom Murse wrote in an article on the education website ThoughtCo.com last May.
Locally, a few of our elected officials were attorneys or business people, but most of them were mid-level managers or public servants in their professional careers. This is a reality, not a shot at any of our elected officials. To rely on mid-level managers or public servants to fix our economic and financial problems is not practical.
Truly legislators and governors in the U.S. are not immune to ineffectiveness. They too have their share of quagmires. But I think we have a better shot at turning things around by following the U.S. model by electing people with law and business backgrounds to fix our economy and deficit. There are candidates that have law and business backgrounds, and they should be questioned discreetly about what outside the box ideas, and experiences they have fixing such problems. We do have a litany of issues, but most of our issues can be mitigated if we fix our two most glaring problems: the struggling economy and the budget deficit. It's imperative that voters fixate on these two problems when voting and grade our elected officials on their ability to fix these problems. We should set the bar of expectations for our elected officials as high as we set the bar of expectations for our own lives.