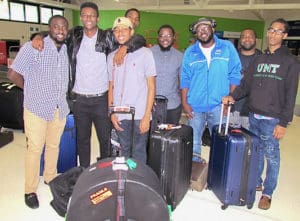 Eight great young jazz musicians returned to the V.I. on Friday after a week of intense study with mentors and other young musicians from around the world.
In a bucolic campground nestled in the woods of Maine, they had studied advanced music theory, melody, harmony and rhythm and then put their expanded knowledge to practice, thanks to the United Jazz Foundation and its sponsors.
"The Snow Pond Camp in Maine is a beautiful environment. It was an experience beyond what I had imagined," said saxophone player Sherwin Williams. "We got to focus on our craft without distraction. For me it was a chance to bring my craft to the next level. To be playing along side Dion Parsons was uplifting and inspiring. We learned so much and then went to New York City and got to practice our new skills and own them."
The 80-year-old arts center that has long been a mecca for young musicians is in central Maine's Belgrade Lakes region. The rustic buildings offer space for class work, practice and performance. Its location on the shore of Snow Pond makes outdoor recreation easily available.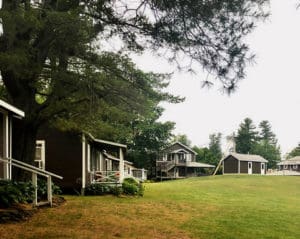 But the feedback from these young men was not about swimming or sailing. They are all music.
"Victor Provost presented information on harmony. Dion dealt with rhythm. I learned a lot for my own musical knowledge," said Howard Peters, an educator at the Muller School. "I also return with tremendous new ways to teach my students skills, that they hopefully will keep for a lifetime."
Drummer Josh Farrell was keyed in on Dion Parson.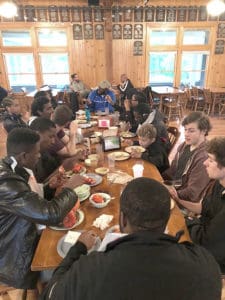 "I got so much good information from Dion. It opened my eyes to what is possible and reinforced my confidence. Both the intense and casual conversations with drummers from the world over broadened my views on new ways to approach a piece of music," Farrell said.
Trombonist Orel Lee said he enjoyed the challenge.
"Maine was extremely challenging. I got to talk with other trombone players and learned where they're coming from. Now I can apply that to my own situation, pushing myself to be better," he said.
In addition to all that learning the group played three gigs: at the Waterville Brewery and the Jazz Brunch at Snow Pond Performing Arts Center, both in Maine, and at Settepani, an Italian Restaurant in the Harlem area of New York City.
Just a day after this group returned to the territory, four high school brass players left for a six-week program at Snow Pond with the High School Music Camp from the New England Conservatory. They will return as more accomplished musicians on Aug. 13.