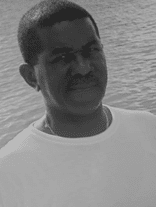 Leslie Eddy Ezekiel Joseph, also known as "John" or "Johny Cooley," died on June 14 in Miami, Fla., at the age of 65. Formerly from Christiansted, V.I., and St. Kitts, W.I., he was a loving, kind, humble father, brother, uncle and friend.
He was preceded in death by his mother and father: Jane Browne-Joseph and Nathaniel Joseph; and his brother, Glendel S. Joseph Sr.
Leslie is survived by his daughter, Alia Joseph-Bancey; son, Mark Williams; granddaughter, Jurnee Bancey; sisters: Josephine and Celina Joseph; brothers: Sylvan and Athil Joseph; nephews: Mervin, Michael, Steve, Calvert, Alvin, David and Glendel Joseph, Kendel Browne, Dwayne Adolphine and Travis Webster; nieces: Alicea, Natalie, Octavia and Janelle Joseph; sister-in-law, Diana Joseph; close friends: Henry and Shirley Calixte, Bob Olson, Jim Davis, Joshua Natta and family, Scott Liburd, Leroy Woods, Rudolf James, Lawrence Maynard; and many other relatives and friends too numerous to mention.
The viewing will take place at 10 am., followed by a funeral at 11 a.m. on Saturday, July 7, at James Memorial Funeral Home Chapel in Estate Princess. Interment will be at Kingshill Cemetery.