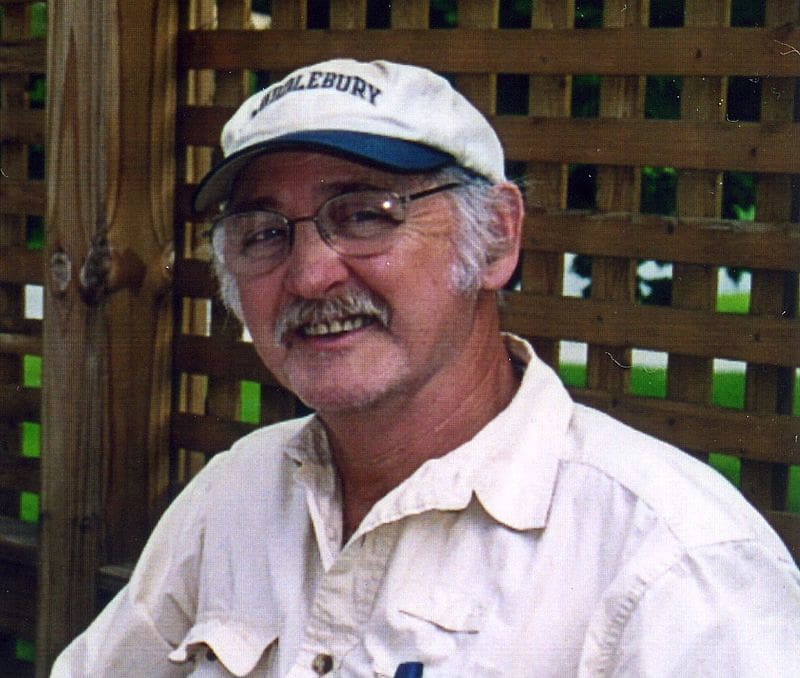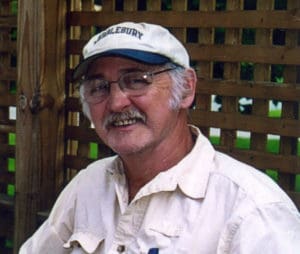 It's sometimes lamented in the Virgin Islands that the history of the territory isn't always at the forefront of our awareness of our society and ourselves. But it's easy to forget that, not long ago, information on the islands' past was even less accessible to the average resident.
Until well into the 20th century, very few first-hand accounts from the Danish colonial era were translated and made available in the territory. Censuses and other government records were scattered among the archives of colonial powers that at various times administered the islands, and weren't yet digitized and online. Oral histories were often passed down by dedicated culture bearers, but the depth of formal education in Virgin Islands history varied widely in the territory's public, private and parochial schools.
Textbooks on V.I. history by scholars such as Isaac Dookhan, William Boyer and Harold Willocks made huge contributions to the field of Virgin Islands studies in the 1970s, '80s and '90s. During this period, writers and historians such as Arnold Highfield, emeritus professor of linguistics and social sciences at the University of the Virgin Islands, also produced books, essays and translations that made accessible wide areas of previously obscured history.
Highfield's new work, "The Cultural History of the American Virgin Islands and the Danish West Indies: A Companion Guide," is the culmination of 40 years of research done by the author for previous publications, including "The Danish West Indian Slave Trade: Virgin Islands Perspectives" (1994), "Time Longa' Dan Twine" (2009), and "Sainte Croix 1650 – 1733: A Plantation Society in the French Antilles" (2013).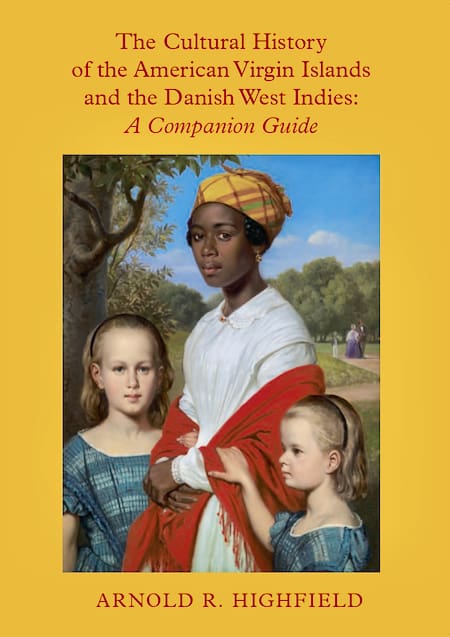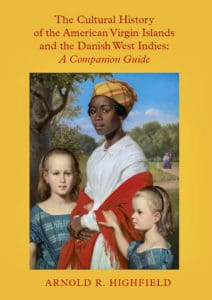 Highfield is intentional in calling his 600-plus page reference book, which consists of more than 900 individual entries, a "companion guide." It is not meant, he writes in his introduction, to serve as an exhaustive or authoritative encyclopedia, although it may look like one and weigh as much.
Instead, Highfield's companion guide grew out of an unwieldy database of notes and clippings accumulated over decades. With the help of longtime research associate Shirley Ziegler, the author embarked on the project of streamlining and editing that database to a manageable form that would be useful for students, researchers and general readers interested in V.I. history.
The result is a kind of branching labyrinth of Virgin Islands history that the reader can begin at any point or use as an alphabetically-organized reference. Entries direct the reader to other related entries and other sources. The reader will find brief biographies of famous and infamous figures, descriptions of places, cultural items and artifacts, and summaries of significant events and political movements, all written in a straightforward and jargon-free style.
Topics range from the well-known to the obscure, which is one thing Highfield's companion guide has to recommend it. For instance, one entry titled "Dutch loans" recounts the debt taken on by planters in the Danish West Indies from lenders in the Netherlands, a dynamic that further extended a complex web of transnational financial relations not always widely understood in discussions of the islands' plantation era. Readers can learn about the Burgher Council, which Highfield describes as a "quasi-legislative and advisory board" in the Danish West Indies; Kanta, one of the leaders of the 1733 St. John slave rebellion; and the history of earthquakes in the islands.
Although many of the individuals who warrant biographies in Highfield's guide will be recognizable to residents of the territory – they include both iconic historical figures and contemporary politicians and celebrities – others have a more tenuous connection to contemporary life in the islands. It is nevertheless interesting to read entries on the complex life-stories of little-known individuals such as William Leidesdorff, a St. Croix-born merchant of mixed race, who was able to integrate into 19th-century New Orleans Creole society before becoming a Mexican citizen and settling near San Francisco before the area was conquered by the United States. Just as interesting is an entry on the slightly better known figure Hans Jonatan – a man born enslaved on St. Croix who after fighting for the Danish Navy in the Napoleonic Wars, faced down a court case that would have had him re-enslaved and later fled to Iceland where his descendants live today.
Entries such as these fill in some of the gaps of lived experience that more linear, chronological accounts of the islands' past might leave unmentioned. Readers will of course also find entries here on the historical figures who are by now a part of the Virgin Islands cultural pantheon – General Buddhoe, Queen Mary Thomas and D. Hamilton Jackson, for example.
Highfield's alphabetical approach ensures that the distant past, the more recent past and even the present mingle on the page, creating a lively cultural dialogue. An entry on the modern political party the Independent Citizens Movement (ICM) sits adjacent to an entry on indigenous cultures and languages in the islands. An entry on Morris DeCastro, the U.S. Virgin Islands' first native governor, is found on the same page as an entry on Baron Friderich DeBretton, a conspirator in an early 19th-century plot to overthrow Danish rule on St. Croix and set up a republic under British control.
Some entries serve to relate broad topics such as religion or historiography to the Virgin Islands, and Highfield generally breaks these entries down into subcategories and lists. An entry on literature, for instance, will give the reader a brief overview of important authors and books during the period in which most written accounts were made by European travelers to the islands right down to the more recent development of a truly native V.I. literature. An entry titled 'measures' lists terms – many of them now foreign or defunct – used throughout the islands' history to describe distances, lengths, capacities, weights, and currency.
Highfield fully acknowledges that his ambitious project is bound to have errors, and the format doesn't lend itself to comprehensive treatment of any one subject. Instead his companion guide is best used as a handy reference for students and researchers.
For the casual reader the book is a reminder of the sprawling, complicated histories that overlap and criss-cross through a small part of the world, a valuable complexity we can do damage to if we try to reduce these islands' past to a tidier, single narrative.
"The Cultural History of the American Virgin Islands and the Danish West Indies: A Companion Guide" is available at Undercover Books in Gallows Bay, St. Croix. It can also be ordered online by emailing shirley@antillespress.vi.