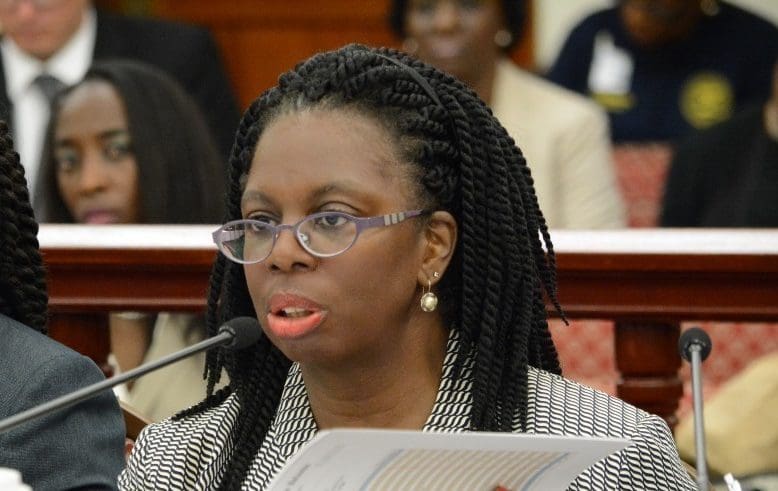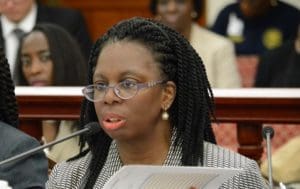 The Department of Health will have two temporary modular buildings in which to work by late August at the cost of $10 million, according to Commissioner Michelle Davis.
The St. Croix building will be located on a plot of land behind Charles Harwood Complex. The one on St. Thomas will be located near Schneider Regional Medical Center.
Davis told the Senate Committee of Finance Wednesday insurance money and federal funds will pay for the temporary buildings. She added, "These units will allow the Department of Health to resume full service provision and allow over 90 percent of our staff on each island to be housed together."
Davis said the buildings should be on island in mid-August and may be in business by the end of that month.
A modular laboratory for the department might be operational even earlier. Davis said in her testimony her department has received $3.7 million in funding from the U.S. Centers for Disease Control to build a mobile laboratory. It will be a two-story modular building and will come furnished with equipment and furniture. The equipment will include biosafety hoods, incubators, autoclaves, a water treatment system, chiller and generator.
Davis added the department will also be ordering equipment and supplies for rapid diagnosis for tuberculosis, health care associated infections, respiratory illness such as influenza, gastrointestinal illnesses due to food poisoning, bacteria and viruses and testing for HIV and STDs.
The lab will also be located near Charles Harwood.
Charles Harwood has recently been deemed uninhabitable by the department. Davis said it needs to be gutted and rebuilt. Sen. Neville James noted it used to be the hospital for St. Croix and many Crucians were born there. "It has had a good life," he said.
Sen. Tregenza Roach asked how residents can get official documents such as birth certificates or death certificates since the vital statistics office had been in Charles Harwood. Davis said workers do go into Harwood when necessary, but they do not stay there to work.
The plans for the modular buildings came to light as Davis presented a recommended budget of $58 million for the upcoming fiscal year. The breakdown is $32 million or 56 percent from the General Fund; $2.5 million or 4 percent from the Health Revolving Fund; $2.1 million or 4 percent from non-appropriated funds and $21 million or 36 percent from federal funds.
The breakdown of the general fund portion includes $13 million or 40 percent for personnel services and $5.5 million or 17 percent for associated fringe benefits.
When Davis was asked by Sen. Neville James whether the proposed budget really covers everything needed, she responded that the budget could probably use $15 million more to cover the cost of health care for off-island patients.
The Finance Committee is chaired by Sen. Kurt Vialet. Also in attendance at the meeting beside those mentioned above were Sens. Marvin Blyden, Nereida Rivera-O'Reilly, Janelle Sarauw and Brian Smith.