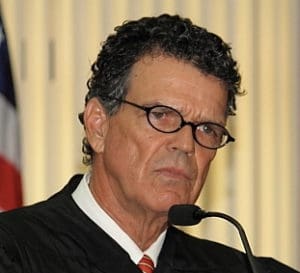 Advocates for at-risk children went to Superior Court Monday hoping to keep a provider of counseling services on the job for those under supervision by the Department of Human Services.
Instead, the judge in the case invited the parties to talk it over.
Legal, non-profit and government representatives have been given until Friday to find a solution.
One of the lawyers representing a St. Croix non-profit that helps troubled youth said at the end of a two-and-a-half hour talk, he felt encouraged that one will be found.
Representatives for Advocates for Children, Inc., the Territorial Public Defender's Office and legal guardians of youth with cases in Family Court appeared at a scheduled hearing before Superior Court Judge Douglas Brady on Monday. Before him was a motion to issue a temporary restraining order against Behavioral Services, Inc., Human Services Commissioner Felicia Blyden and Gov. Kenneth Mapp.
Since 1995 VIBS has operated four residential facilities on St. Croix for children classified as persons in need of supervision by Human Services. They also provide psychiatric and psychological counseling for youth living on St. Thomas, under supervision by DHS.
As its most recent contract with the government recently expired, the agency declared it did not intend to seek a renewal. Advocates for Children, the public defenders and attorneys Adam Hoover and Charles Lockwood say the loss of those services leave their clients without the care they need.
The plaintiffs contend, "there is presently no alternative provider in the Virgin Islands able to provide the vital residential treatment for at-risk children such as the individuals represented in this case," according to court documents.
They seek a court order that would keep VIBS and its services in place until new providers can be found and transitioned into place.
VIBS denied the claim in a response also filed in Superior Court.
Because of their status as minors, the clients are named in legal documents as Jane Doe and John Doe. There are six in all, between the ages of 14 and 17. The fourth client named Jane Doe is the parent of a PINS child, discharged from VIBS and sent home.
Attorney Andrew Simpson was one of the parties present at Monday's evidentiary hearing, along with Advocates for Children Director Gail Shearer. As he prepared to attend the session, Simpson said he expected witnesses testimony and legal arguments before the judge.
Instead Brady invited the parties into his chambers for a discussion.
The lawyer called it helpful, with the judge serving as a moderator and encouraging everyone to keep the wellbeing of their clients at heart.
Now, Simpson said, the legal argument may come later.
"We're going to be working on it throughout the week and if we cannot resolve it by Friday, we'll go forward with the hearing," Simpson said.