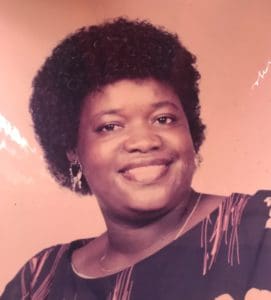 Veron Cheryl Mannix Matthew died on May 24.
Veron, also known as "V" or "Aunty V," was preceded in death by her adopted father, Dennis Mannix; adopted mother, Miriam Mannix of Sawcolts, Antigua; and brothers: Alex Mannix and Roosevelt Hunte.
She is survived by her mother, Yvonne F. Hunte; stepfather, Douglas Hunte; daughter, Tenoryah Matthew; brothers: Presley Francis, Wendell, Kenuel and Dwayne Hunte; sisters: Claudette Phillip, Ronis and Alcia Francis, and Derridine Hunte; aunt, Goldine Humphrey; as well as many nieces, nephews, cousins, other family and special friends too numerous to mention.
There will be a viewing held at 10 a.m. followed by a funeral service at 11 a.m., Monday, June 18, at Hope Seventh-day Adventist Church, Estate Mon Bijou, Christiansted. Interment will be at Kingshill Cemetery.