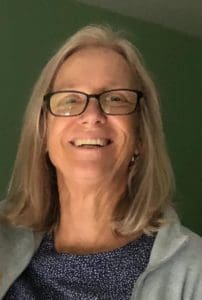 The Friends of the St. Croix National Parks have brought back the Thursday Lectures. Marcia Taylor of the University of the Virgin Islands will speak on "Climate Change Exit Impacts on the USVI Upcoming Marine Debris Projects/Plastics Ban" from 5:30-6:30 p.m., Thursday, June 14, at UVI Great Hall (a new location).
Enter through doors opposite the main entrance. There will be reserved parking spaces at the east end of the lot. (see map linked above)
Global climate change will have dramatic impacts on the environment all over the world including the Virgin Islands. This Thursday's presentation will cover how climate change will directly affect the marine environment in the V.I., including fisheries, coral reefs and the nearshore environment. In addition, the talk will cover the recent educational programs that the Center for Marine and Environmental Studies/VI Marine Advisory Service take part in, which teaches students about climate change and how they can help reduce their carbon footprint.
Taylor, originally from Connecticut, has been a resident of the V.I. for 39 years. She came here as a diving instructor and worked at a dive shop in St. Thomas. Within a year, she started working for the then Department of Conservation and Cultural Affairs, now called the Department of Planning and Natural Resources, on St. Croix. She worked there for 13 years in the Water Pollution Control program.
After Hurricane Hugo destroyed her office at West Indies Laboratory, Taylor took a job at the University of the Virgin Islands where she has been for 26 years. She is an outreach specialist and part-time instructor. She holds a bachelor's degree from the University of Connecticut in biology, a master's in education from UVI, and a master's in marine science from the University of Massachusetts.
About the National Park Service: More than 20,000 National Park Service employees care for America's 407 national parks and work with communities across the nation to help preserve local history and create close-to-home recreational opportunities. www.nps.gov/