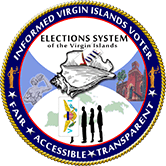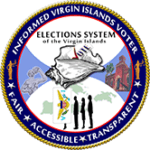 Pursuant to Virgin Islands law, absentee applications are available from June 5 to July 19, according to a press release issued by the Election System of the U.S. Virgin Islands.
Absentee Applications can be picked up at these offices:
St. Croix Elections Office – Sunny Isles Annex, Unit 4
St. Thomas Elections Office – Lockhart Gardens, upstairs Banco Popular
St. John Elections Office – Market Place Suite II
Forms are also available on the website – www.vivote.gov.
People must apply before June 20 for any absentee ballot that must be mailed off island. This requirement is mandated to coordinate the timely delivery of ballots with the United States Postal System.
For more information, contact the Elections offices at 773-1021 (St. Croix) or 774-3107 (St. Thomas).