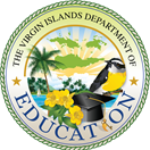 Between 10 a.m. and noon on Thursday, June 21, the Virgin Islands Department of Education – St. Croix District School Food Authority will conduct a training for summer program site supervisors who will be participating in the 2018 Summer Food Feeding Program. It will take place in the St. Croix Educational Complex Auditorium. The summer food program will run from July 5 to Aug. 3.
Persons interested in participating in the program and becoming a site supervisor may pick up applications at the School Food Authority's main office located at 8D Estate Cottage. Applications can also be found on the Department of Education's website: www.vide.vi.
Another training session is scheduled for 1-3 p.m., Thursday, June 28, also at the Educational Complex Auditorium.
Directions to new School Food Authority Location at 8D Estate Cottage From Sunny Isle Intersection:
Ø Upon entering the highway, exit on the left at the Sunny Isles Baptist Church.
Ø Follow the road and turn on the second left (Do Not Pass DJ's Shooting Range).
Ø Take the first left into the gated entrance.
Ø The destination is the first building on your left.
For more information, contact the School Food Authority via email at [email protected] or [email protected]. Website: www.vide.vi