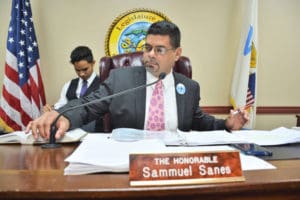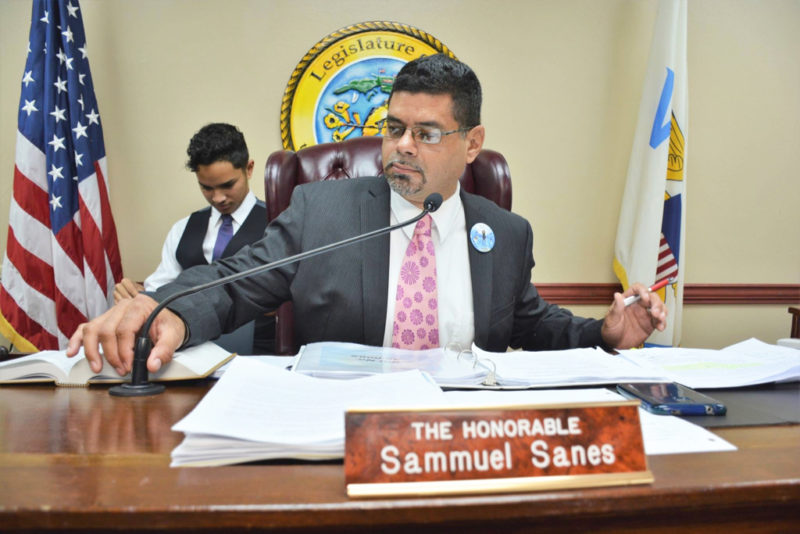 The V.I. Water and Power Authority has suspended its disconnection policy and is allowing residents to devise payments plans to pay down bills recently mailed out.
"The storms caused significant damages to our automated metering infrastructure … preventing the authority from billing in the months immediately after the hurricanes," Lawrence Kupfer, executive director and CEO of WAPA, told the Senate Committee on Government Affairs, Veterans, Energy and Environmental Protection, chaired by Sen. Sammuel Sanes.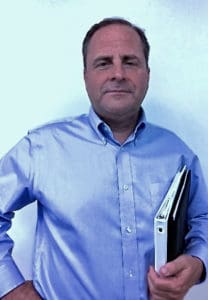 Kupfer outlined WAPA 's process to get payment from residents for the months WAPA was unable to bill them.
When WAPA was beginning to get its accounting system back up, the first bills sent were for August 2017. The usage for that time had already been calculated because WAPA's system of automated metering had been functioning. Kupfer said all meters were inoperable in the immediate aftermath of the two September hurricanes. Customers, according to Kupfer, were encouraged to pay their average bill before the storm, so, when the system was back up; the customer would not be hit with an exceptionally large bill.
A second rounds of bills covered the period between when a customer had power turned on until mid-February. A third round which is still in the works, according to Kupfer, will cover the period from mid-February until mid-May. Kupfer said the fourth round of billing since the hurricanes will be approaching the normal 30-day billing period. Kupfer said said the billings so far were based on estimates that were based on the customers usage in the previous year during the same months.
Although Kupfer's presentation gave a positive glow to the WAPA's customer service efforts, the senators had a different picture as they cited numerous complaints they heard from constituents. Sen. Nereida Rivera O'Reilly came armed with a three-page document listing customer complaints.
"All our offices have been inundated with calls and complaints disappointed with the lack of service from WAPA," she said. "Folks are tired of calling WAPA and the phone not be answered."
Kupfer admitted quickly to one misstep by WAPA. Residents had complained to O'Reilly that they were supposed to be charged a lower rate for the first 250 kilowatts they used and then charged more for higher usage; but the latest bills were charging everything at the higher rate. Kupfer acknowledged the problem, explaining it was software that needed to be changed. He said when WAPA had fixed that problem, residents would receive a credit for the overcharge.
Sen. Tregenza Roach said customers had suffered through many outages since power was restored and asked whether those outages, and therefor lower usage by customers, was being factored into the estimated bills. Kupfer said those lower usage figures were insignificant.
There also appears to have been a huge discrepancy in the billing for a dozen condominium complexes. It appears they were charged for power they actually produced themselves with generators. WAPA officials put the blame for that situation on condo associations which did not have proper transfer switches.
Sanes said he had researched the issue and found the required transfer switches costs "were pretty out there."
Kupfer said WAPA was open Saturdays to help the elderly and impaired with any billing problems they might have. After urging from senators, he said WAPA would initiate Saturday hours for all customers.
Kupfer was asked if he had enough customer service employees. WAPA once had more than 600 employees but is now down to about 540.
Sanes said he was disappointed in the sparse showing of senators ("missing in action") at the hearing since the WAPA issues were something all senators were getting complaints about. Senators attending the hearing, along with those mentioned above, were Kurt Vialet, Neville James, and Janelle Sarauw.