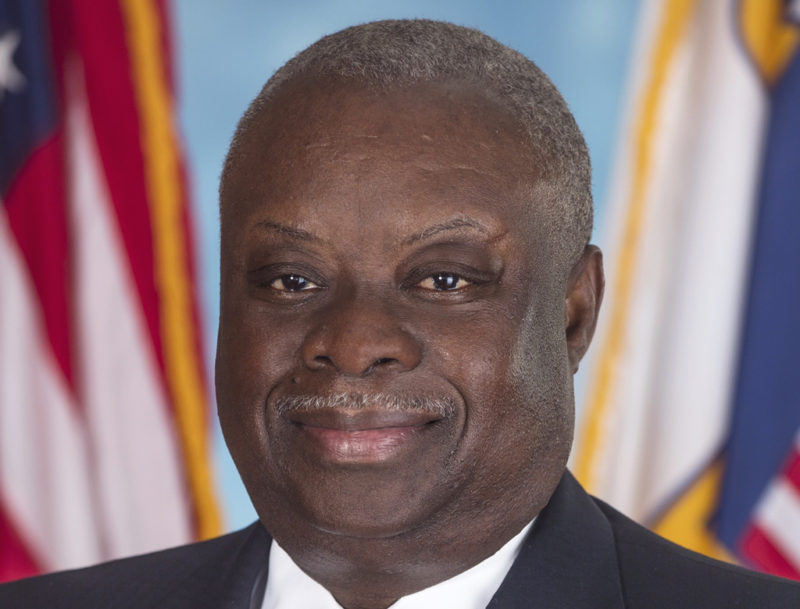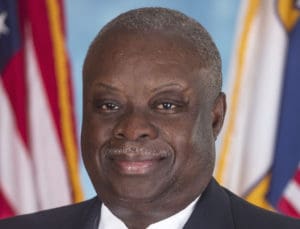 The biggest surprise in Gov. Kenneth Mapp's Fiscal Year 2019 budget proposal may be how similar it is to the FY 2018 proposal, projecting slight revenue and spending increases.
Last year's storms have dealt a heavy blow to some sectors of the economy and as recently as December, Mapp's financial team was projecting substantial drops in revenue. But massive federal disaster relief spending combined with private spending and insurance-funded repairs are projected to largely offset those losses.
To meet Mapp's predictions, tax revenues will need to increase much more over the second half of the year than they have so far since the storms.
Mapp's FY 2019 budget, submitted before the May 31 deadline, proposes total spending of $1.28 billion. That includes $851.34 million in local funds and $238.66 million in federal funds.
That is about $6.5 million more than Mapp's FY 2018 budget, which totaled $1.22 billion with $1.03 billion in local funds and $196.5 million in federal grant funds.
The FY 2018 budget was never enacted because of the chaotic situation after last fall's storms and the FY 2017 appropriation levels were automatically applied for FY 2018. The FY 2017 budget started with $1.35 billion in total spending, with $1.16 billion in local funds and $193.5 million in projected federal funds.
The projected $40 million in extra federal funding makes a big difference to the bottom line.
Mapp's revenue numbers project big drops in some areas, offset by big increases in gross receipts tax and income tax revenues. Mapp anticipates $193.9 million from gross receipts taxes this coming year. That's $37 million more than the projected totals for the current year and $30 million more than FY 2017, which ended just after the storms of September 2017.
So far, from October to now, FY 2018 gross receipts taxes are about $13 million below the same period the year before. But the trend is upward, with April 2018 gross receipts revenues up $2.6 million over April 2017.
Mapp also projects more income tax revenues, partly driven by recent increases in the minimum wage and partly by economic activity from rebuilding. His budget projects $412.9 million for personal income taxes for the current FY 2018 – a $68 million jump from FY 2017. It anticipates a further $40 million jump in FY 2019.
There will have to be sharp growth in the next few months as, so far, actual revenues are well below that target. For the first five months of FY 2018 – from October through February – IRB's individual income tax receipts showed gains of more than $10 million over the same period in FY 2017. But April 2018's individual income tax receipts of $35.4 million were less than half of April 2017's. As of the end of April, individual income tax revenues for the year were about $29 million below the same period in FY 2017, according to the data at the Bureau of Internal Revenue's website.
If all goes according to plan, most V.I. government agencies will see relatively stable funding levels.
The public school system, by far the largest V.I. government agency, gets $172.7 million from the General Fund in Mapp's FY 2019 budget. With another $32 million in federal funds and a bit more from various other sources, the schools are budgeted at $207.1 million; down about $5 million from FY 2017 but virtually unchanged from FY 2018.
Human Services is at $65.4 million for FY 2019; down from $69 million in FY 2017 and about the same as Mapp proposed for FY 2018.
The Police Department is budgeted at $61.4 million; up from $58 million in FY 2017 and down from $61.4 million in FY 2018.
The Fire Service is budgeted $18.9 million from the General Fund and another $2.2 million from federal and other sources, for $21.12 million; effectively the same level as the last two years.
Mapp gives his own Office of the Governor $10.79 million for FY 2019 – about $1 million and 10 percent more than in FY 2018 or FY 2017.
His budget has $20 million for the Legislature and $38.7 million for the court system.
"Fate has provided us with an opportunity to rebuild our beloved Virgin Islands stronger and better than before, while investing in our people," Mapp said in his letter to the Legislature accompanying the budget.
"This can only be done by rebuilding efficiently, relentlessly and implementing sound fiscal policy. My administration is committed to seeing this process through to a historically successful conclusion and I look forward to working with the Legislature to achieve this goal," he said.
While the budget outlines the severe impact to the territory's economy in the aftermath of Hurricanes Irma and Maria, the billions in federal dollars the Virgin Islands has received will provide for economic growth, according to Government House, which projects $131.69 million in new revenue from rebuilding activities and other revenue sources. The Governor's transmittal proposes millions of dollars in capital projects and lists numerous infrastructure initiatives which are planned for the upcoming fiscal year.
Mapp also said he plans to use increase revenues for government pay raises to attract and retain capable staff in critical areas. These vacancies must be filled swiftly to implement the massive federally funded projects, according to Government House.