During a hearing Wednesday, Virgin Islanders concerned with animal welfare expressed support for a bill setting standards of care for sheltered animals.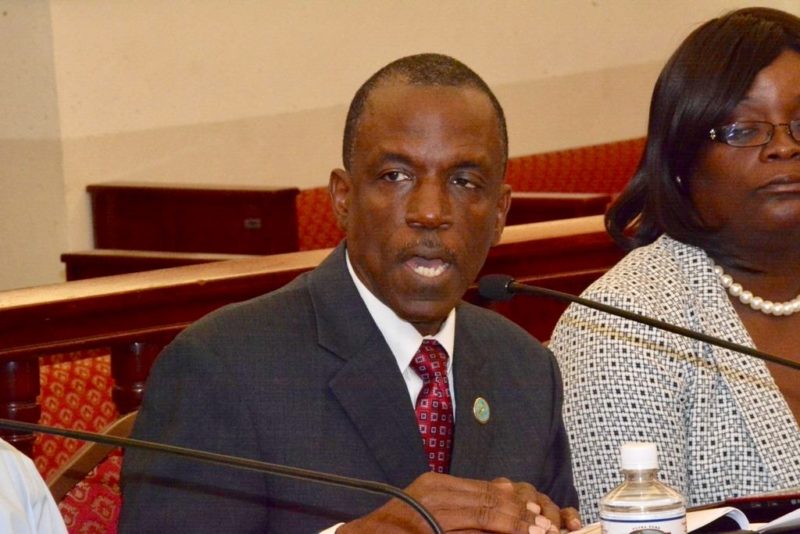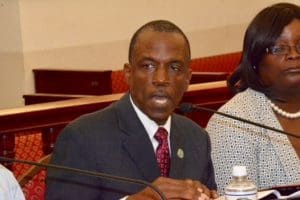 The V.I. Senate's Committee on Health, Hospitals, and Human Services voted unanimously to move it favorably forward to the Rules and Judiciary Committee even though it was noted that funding the provisions would be a problem.
"I am in support of the bill overall," said
Bethany Bradford, director of Veterinary Services at the Department of Agriculture. "It addresses another level of animal welfare and protection of public health that has been lacking in the USVI. Providing specific conditions such as temperature requirements, size of holding spaces, sanitation protocols, and maintenance of records and the increase in emphasis on adoptions is important to providing a basic standard of care for all companion animals in these facilities."
However, Bradford, like everyone else in the Virgin Islands Cardiac Center on St. Croix for the morning hearing, said funding the measures was going to be a problem.
"VIDOA currently does not have the staff to monitor and perform the inspections required in the bill," she said. "Veterinary Services is comprised of three staff besides myself who are stationed in St. Croix. VIDOA has no veterinary staff in the St. Thomas/St. John district and as a result providing services to those farmers in that district is challenging."
The Agriculture Department wants to do the work mandated in the bill, according to Ag Commissioner Carlos Robles. He added the monitoring and the services specified in the bill were "very much needed."
Sen. Nereida Rivera O'Reilly who sponsored the bill, admitted funding was "a sticking point."
Randolph Knight, president of Lucky Paws Foundation, told the panel of lawmakers the Virgin Islands government has taken "terrible advantage" of the animal shelters as they have done the job for the government but have received little government funding.
Donna Nemeth, director of Operations at the Humane Society of St. Thomas, which operates the only animal shelter on St. Thomas, said the organization manages to do most of its work through support from the public.
"In 2017, the Humane Society took in 1,148 animals. Through its own fundraising, 80 per cent of those animals were able to be returned to owners, or put in permanent homes," Nemeth said.
The Humane Society and the Department of Agriculture are negotiating a contract that would enable some government funding for the St. Thomas shelter which has not received any government funding for two years.
Michelle Mehalick, St. Croix's shelter veterinarian, said her shelter takes in between 2,600 and 2,800 animals a year but is on course to take in over 3,000 animals this year. Mehalick also said mandating four inspections of the shelters per year was excessive. O'Reilly replied it could be changed to one or two inspections per year.
"What is greatly needed in the territory is reduction in the number of unwanted cats and dogs being born in the community and in the wild," Nemeth said. She advocated for significantly higher fees for licensing of dogs that are not neutered or spayed and for enforcement of licensing regulations. Few dogs are registered in the territory, and generally the dogs that are registered are those adopted from the animal shelters.
Daniel Rodriguez, animal cruelty investigator at the V.I. Police Department, testified he had investigated 100 cases of animal cruelty this year. He urged senators to make sure in the final bill regulations covered breeders and their facilities.