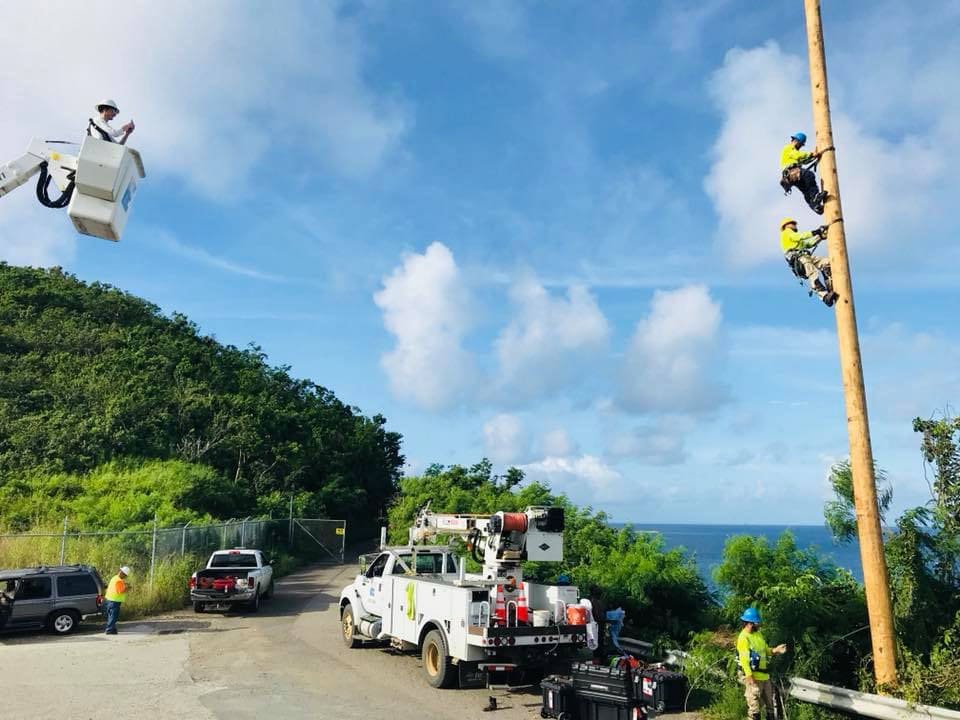 Lutheran Social Services of the Virgin Islands will receive $9,229.65 from the proceeds of the "USVI Hurricane Heroes" calendar, part of the $18,000 raised by calendar sales and donated to local charities.
The USVI Hurricane Heroes calendar, which was organized by Chrystie Payne and Sarah Coutlee, features first responders and utility linemen teams that facilitated recovery efforts after Hurricanes Irma and Maria hit the Virgin Islands in September.
The bulk of the calendar's productions costs were paid for by 40 to 45 sponsors, with Mango Media and Mermaid Rebecca Ruth Photography contributing services to pull the calendar together, according to a news release from Luthern Social Services.
Calendar sales raised more than $18,000 for local charities. The group also donated calendars worth more than $10,000 to other organizations to sell in their fundraising efforts.
"We greatly appreciate all the effort, resources and teamwork that went into this project," said Junia John-Straker, CEO of Luthern Social Services of the Virgin Islands. "This was a great rally of public support and the contribution will go a long way towards helping us serve our community with love."
The project, which began as a suggestion on the 'What's Going on St. Thomas," Facebook page.
"One thing we didn't expect was how excited the recovery teams were to be a part of the project," Coutlee said.
Payne said many of the linemen made connections with the community.
"It spun off into a bunch of other community projects, from rebuilding basketball courts to adopting a number of community organizations," Payne said.
One such project was the Haugland Energy linemen sponsoring Christmas projects for the social service agency, including purchasing Christmas presents for the children at Queen Louise Home for Children. One lineman was even commissioned to dress up as Santa and surprise the children and other residents with disabilities for the holidays.