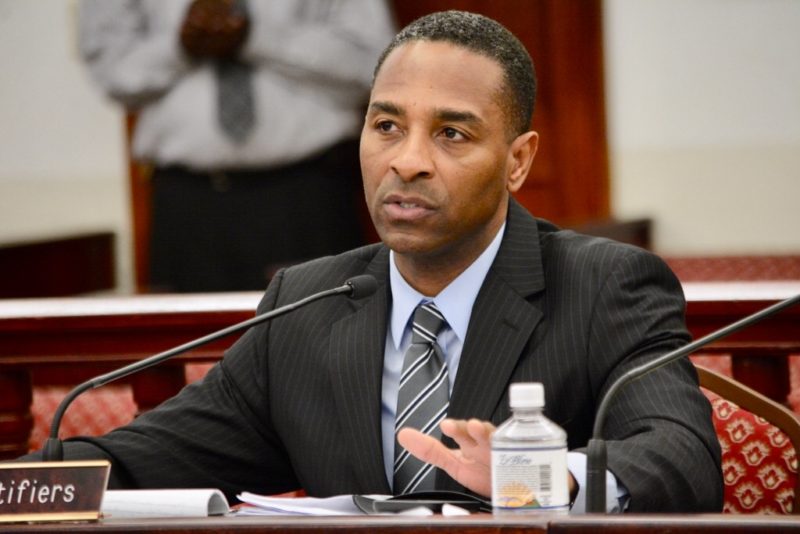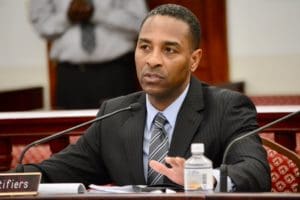 Law enforcement officials noted a spike in alcohol-related traffic accidents after 2017's hurricanes, but V.I. Attorney General Claude Walker said in an interview Wednesday he doesn't think the territory's drinking laws are the source of the problem.
The V.I. Police Department has never completely ignored drinking and driving problems, but it has a reputation for leniency. Some of that reputation comes from a law that permits open alcohol containers in vehicles, something that is banned in 44 states. There is also the fact that the legal drinking age in the V.I. is 18, not 21 as it is in all 50 states.
Walker doesn't see the open container law or the low legal drinking age as the prime cause of alcohol-related accidents in the V.I. He told the Source Wednesday he sees the cause of the problem as more straightforward; the person who gets into the drivers' seat of a car already drunk has turned that car into "a loaded weapon," he said.
Walker said he and Police Commissioner Delroy Richards met to discuss the post-hurricane spike in alcohol-related accidents last year and have been in contact since. He said the VIPD has acquired grant money this year to set up more sobriety checkpoints during holidays and other times when people may be more likely to drive under the influence.
Walker said he is concerned about the happy hours that many V.I. bars host on most days of the week.
"They encourage excessive drinking in a short period of time," he said.
The activity at local bars also received increase attention from residents after a tragic accident in April in which a mother-to-be was killed in a head-on collision. The driver of the other vehicle was later charged with driving under the influence.
After that incident, many residents complained on social media that too many people in the V.I. were driving under the influence of alcohol. Some implied that the open container law was to blame.
Although Walker says that arguments concerning open containers and the drinking age are "red herrings" diverting attention from the real problem, simply drunk people driving, others disagree.
One Facebook post after the deadly accident in April read, "We even romanticize the fact that there is no open container law, like it's a good thing. It's not a good thing. People die, and lives are ruined in this situation."
Walker said Wednesday that every jurisdiction has issues with intoxicated drivers but in tourist destinations the problem can be worse. He noted tourist destinations like New York City have public transportation just about everywhere so drinkers don't have to drive.
Walker also said the recent spike in alcohol-related accidents may be due in part to the number of recovery workers unfamiliar with island roads.
"They are not used to driving on our roads, and on the left side, and when they become intoxicated……?" he said.
Walker pointed out that although a first DUI charge is a misdemeanor, things don't necessarily end there. When a person purposely gets behind the wheel drunk, he said, they can be charged with "recklessly endangering," which is a felony. And worse things can happen when a person is intoxicated; an accident that causes a death can result in a manslaughter charge.
In the fatal accident in April, the driver who allegedly caused the accident was charged with negligent homicide because she was allegedly under the influencel. In another accident in which the popular Christiansted boardwalk figure Robert Jones was thrown from a vehicle and died, the driver was also charged with driving under the influence. In an accident in March on St. Croix, in which Juanito Alamo was killed after his vehicle collided with a car driven by an allegedly intoxicated driver, the other driver was charged with vehicular homicide.
In 2016, 10,497 people died in alcohol-related driving crashes in the United States. In the 1980s, alcohol-related accidents accounted for 50 percent of all traffic fatalities, but in recent years stricter enforcement measures have brought that percentage down to less than one third.
A spokesperson for the VIPD said there is no movement to ban open alcohol containers in vehicles in the Virgin Islands.