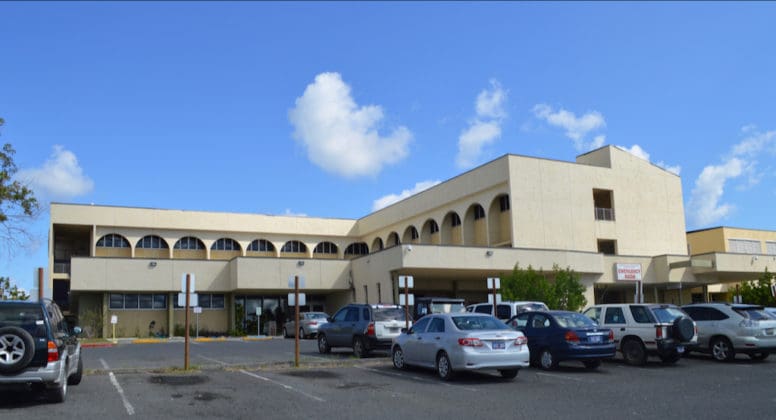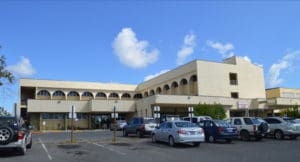 Gov. Kenneth Mapp vetoed a bill rearranging the leadership structure of the territorial hospital boards this week. He also signed a CZM permit for new mooring at Limetree Bay on St. Croix.
The bill changing the governing structure of the hospitals was introduced on May 3 and passed by the Legislature without committee hearings or testimony from the affected bodies on the pros and cons of the changes. (See "The V.I. Budget Crisis: Part 9, Hyperactive Legislating," in Related Links below.)
If enacted, the bill would mandate the director of the Office of Management and Budget chair the V.I. Government Hospitals and Health Facilities Corporation, a joint body overseeing both territorial hospitals. And the commissioner of health would oversee the Gov. Juan F. Luis Hospital governing board.
Mapp cited potential conflicts of interest and a need for a more comprehensive approach in his veto message.
"More work is needed to revolutionize the way the territory's hospitals are administered and optimize the federal funding available for the rebuilding of the hospitals than simply substituting cabinet members as chairpersons to the hospital board," Mapp said in his veto message to Senate President Myron Jackson.
Mapp said the Department of Health already has oversight of the hospitals and it would create a conflict of interest for the health commissioner to set policy and oversee operations at JFL while serving as its regulatory authority.
"How will objectivity be maintained in executing the required roles of the commissioner of Health and that of the chairperson of the St. Croix District Board?" Mapp asked.
He also questioned the bill's focus on the rebuilding of only one of the territory's two hospitals.
"It is imperative that we take a holistic approach to both hospitals," Mapp said. He said he would soon submit legislation to consolidate the hospital boards.
"Having three boards overseeing the administration of the territory's hospitals is counter-productive and inefficient. We must develop a model for oversight of the hospitals during the hurricane recovery and beyond while at the same time developing the healthcare model for the Virgin Islands to meet the needs of our residents across the continuum of care. Our residents and visitors deserve state-of-the-art health care facilities and hospitals," Mapp said.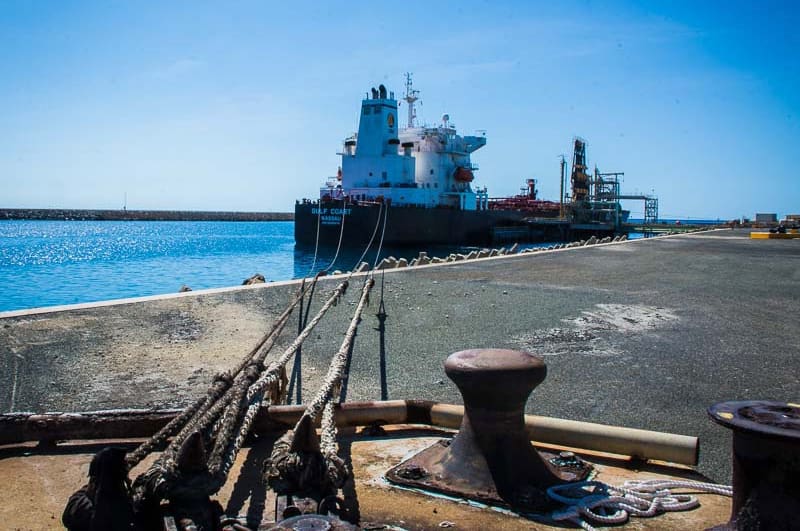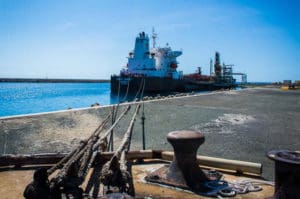 Mapp signed a Coastal Zone Management permit to allow Limetree Bay Terminals to expand its operations with the construction of a single point mooring system just offshore to assist larger vessels in transferring crude oil to and from the facility.
Limetree Bay's representatives previously testified that they were ready to begin construction immediately upon approval of the CZM permit. The construction phase, they said, will result in new employment for laborers, concrete workers, welders, inspectors and painters. More than 800 people are currently working at the site.