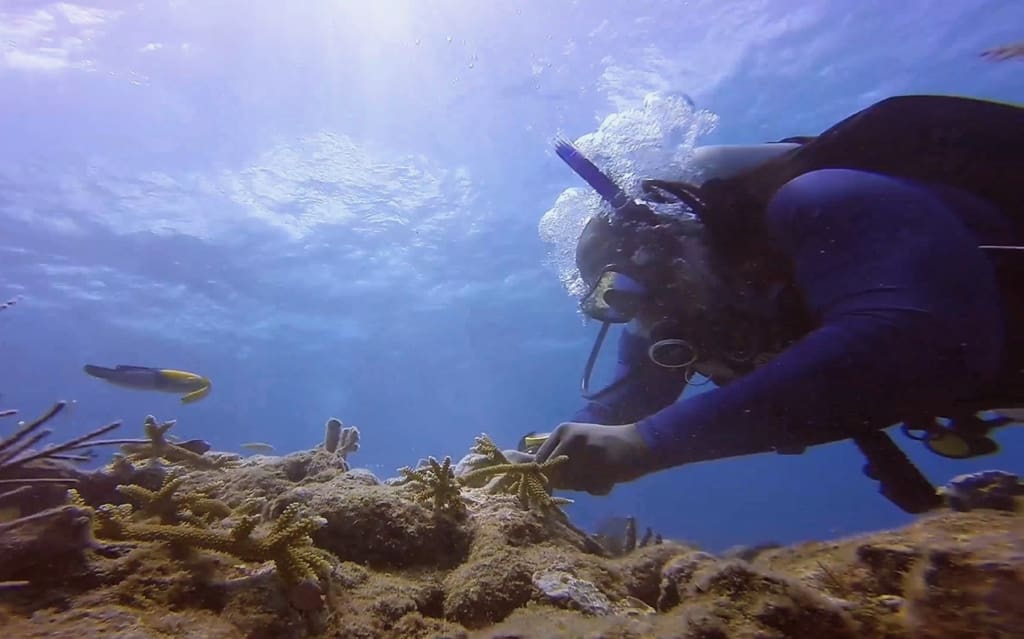 Despite the loss to hurricane damage of classrooms and laboratory equipment in the Center for the University of the Virgin Island's Marine and Environmental Studies at UVI, 14 students received a master's degrees in marine and environmental science at May 17 commencement.
A total of 17 graduated in 2018.
The master's of marine and environmental science degree is a two year program combining marine and environmental science with a focus on natural resource management.
Approximately 40 students send in applications for each cohort and around half of them are accepted. Class sizes range between 10 and 14 students, and graduates of the program often go on to find work in resource management, or they seek out their doctorate.
"The idea of the program is to give science skills to people who will manage natural resources. Some of our graduates have gone on to work in fisheries and some have gone on to the NOAA," said Renata Platenburg, director of the masters of marine and environmental science program.
Students also engage in a capstone project in which they utilize skills gained through courses taken during their first semester to address a local resource management issue. One major topic of study this year was damage sustained by coral nurseries. Research concluded that though there was little change to the overall structure of coral gardens, the population of commercially important fish had decreased.
Much research is made possible through technology sponsored by the the Virgin Islands Established Program to Stimulate Competitive Research (VI-EPSCoR,) a territorial program of the National Science Foundation that is hosted at UVI.
VI-EPSCoR is currently engaged in a project titled Mare Nostrum Caribbean: Stewardship through Strategic Research and Workforce Development, which began in August 2014 and will continue until July 2019.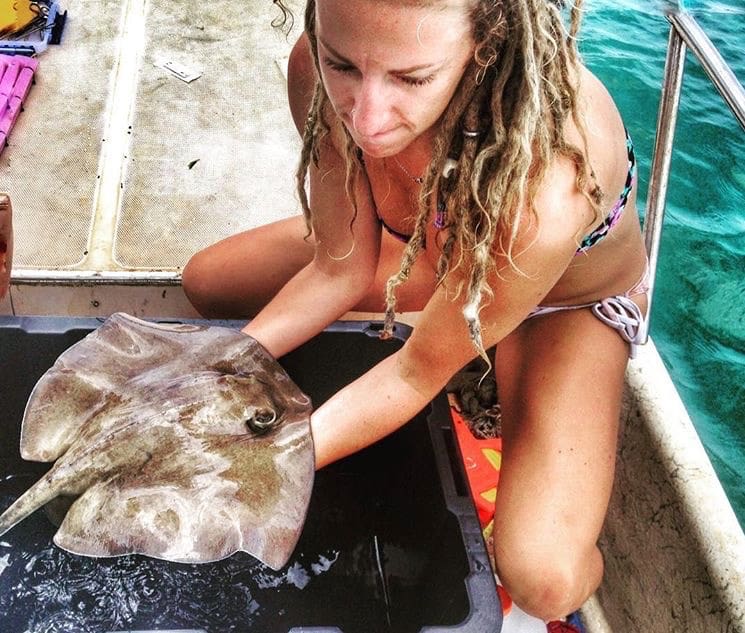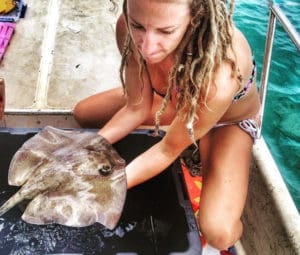 The program supports the efforts of student research at the CMES as well as research related to sustainability, the effects of climate change on small island communities, coral reef ecosystems, and public education about the management of marine and other natural resources in the U.S. Virgin Islands.
Hurricane Irma and Hurricane Maria placed a brief halt on student research, as many evacuated the territory.
"The 2016 cohort mostly scattered, and many did not return. Some of them relocated to other labs while others went back home," Platenburg said. "The 2017 cohort began in August. Half left after the storms, but all had returned by October. It is a remarkable story that 17 students graduated in 2018, and 3 of them did so directly after the storms."
The CMES took major damage following the storms. The building housing it as well as the master's program and laboratories were all destroyed. Through efforts made by the registrar's office, classes were relocated to the remaining classrooms on campus Some rooms that were not previously classrooms had to be converted into teaching spaces.
"All units received damages," CMES Director Paul Jobsis said. "The geospatial unit, marine science unit, and VIERS over on St. John took massive damage. The environmental analysis lab was damaged, but it is now back online. Marine and boat operations are running again as well."
With the graduation of 14 students this month, the CMES has not only taken a step closer in returning to normalcy, but they have also reached an important milestone.
"This is the most graduates we have ever had. The most graduates we have had before this is eight," Jobsis said.
CMES and it's master's program anticipates more success, according to Platenburg.
"The facility will not be back in order until the fall of 2019, but we have another incoming cohort of around 20 students that have been accepted. I am looking forward to working with them," she said.
Jobsis agreed.
"Despites the traumatic changes, this semester went well. We have the typical number of students coming in and I expect to have a great class," he said.
The latest newsletter from VI-EPSCoR as well as other updates on the CMES and master's program can be found at https://viepscor.com/.