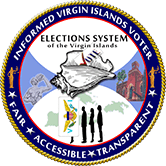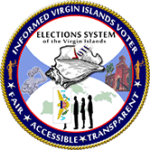 Supervisor of Elections Caroline F. Fawkes has announced the Casting of Lots for the candidates for the position of names upon the Primary Election ballot. The Casting of Lots will take place at 5:30 p.m., Friday, May 25, at the respective offices on St. Thomas and St. Croix.
St. Thomas Office, 9200 Lockhart Gardens, above Banco Popular
St. Croix Office, Sunny Isle Annex Unit 4, adjacent to the Social Security Office
Supervisor Fawkes advises that "candidates should be present to pick their lot. If the candidate cannot appear to pick the lot, then a representative can be sent with a notarized letter attesting that he or she can pick the candidate's lot. If that fails, an authorized elections official will pick the lots for the candidate."
Caroline F. Fawkes, Supervisor of Elections: caroline.fawkes@vi.gov or 773-1021.