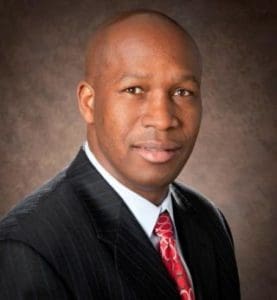 On March 1, Savoy Magazine issued its 100 Most Influential Blacks in Corporate America. Coincidentally, Erwin Raphael and Lynton Scotland, two of the selected business executives, were both born on the Caribbean island of Dominica and grew up on St. Croix, U.S. Virgin Islands.
Erwin Raphael is the general manager of Genesis North America (www.genesis.com). He was born in Roseau, Dominica, to Thomas and Martha Raphael from Bellevue Chopin.  Raphael and his family left Dominica in the late 1960s for St. Croix.  He is one of seven siblings and is the younger brother of Sam Raphael, the owner of the well-regarded Jungle Bay eco-tourism resort on Dominica.
Raphael attended St. Dunstan High School on St. Croix and went on to the University of Maryland, majoring in chemistry.  He took a break, served in the U.S. Army, then completed his studies at Ohio State University, where he graduated with degrees in chemistry and mathematics. He later pursued advanced studies at Ohio State and graduated with a master's degree in economics.
Raphael started his career at the Ohio Environmental Protection Agency, then worked at International Truck, Toyota and later on at Chrysler, where he became the general manager of the largest auto glass plant in the United States.  In 2003 he was recognized as Black Engineer of the Year USA.  In 2010 he left Chrysler and moved to Hyundai as director of quality engineering.  He was later appointed as the Western United States regional manager. In 2017 he was appointed as the first general manager North America of the new Genesis luxury brand. https://www.genesis.com/us/en/genesis.html ). He is married to Tracy Lynn Davis of Ohio and has two children.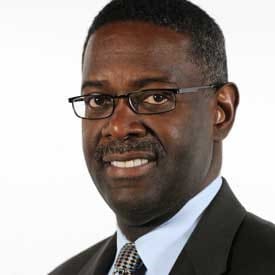 Lynton Scotland is the chief procurement officer of W.L. Gore. (https://www.gore.com) He was born in St. Joseph, Dominica, to Crecy and Charmain Scotland. He is one of seven siblings. Scotland attended St. Croix Central High School and went on to the University of Dayton, where he graduated with a degree in Chemical engineering.  He later earned a master's degree in statistics from Rutgers University and an MBA from the University of Pittsburgh.
Scotland started his career in the automotive industry at Ernie Green Industries then went on to work for Hercules Incorporated. He was later appointed to the position of sales and marketing director of Hercules Sanyo Incorporated, a joint venture between Hercules and the Japanese firm Sanyo Chemicals.  He left Hercules and joined NRG Energy, the largest independent electric power producer in the United States, as vice president of operational excellence. Scotland later worked at DuPont Chemical Company and recently joined W.L. Gore, the manufacturer of the well-known Gore-Tex © weatherproof fabric and the producer of stents for cardiac surgery procedures, where he is the chief procurement officer. He is married to Colette (Bruney) Scotland from Laplaine.
***********************
The two businessmen's families are very close; their parents have been friends since their early years in Dominica.  Both families migrated to St. Croix and have seven children in each family in the same age groups.
In Erwin Raphael's words, "I would sit on the Scotland's porch eating mangoes and drinking jelly coconuts while discussing our grand ideas and career plans.  We are as close to each other as any family can be without being blood relatives."
Raphael and Scotland credit their parents and communities in Dominica and St. Croix for their success.  When asked what propelled them to success, both men pointed to their strong and disciplined parents, who were hardworking strivers for excellence, integrity driven and placed a premium on the importance of education. Both were also engaged in youth organizations and leadership at Sunny Isle Baptist Church and in high school. They are dedicated to giving back to community and working to make real Dr. Martin Luther King Jr.'s equality of opportunity dream.
Both Scotland and Lynton are members of the Executive Leadership Council (ELC) (https://www.elcinfo.com/ ), which comprises many of the top corporate black executives in the world.   The ELC is the pre-eminent member organization for the development of global black leaders.