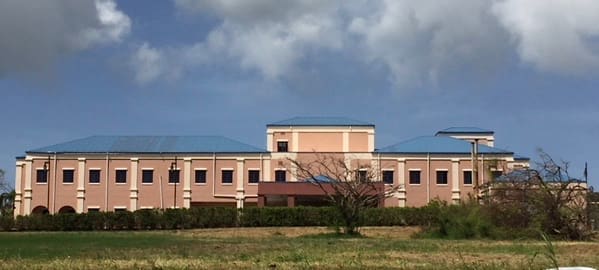 Liberty Medical Development announced Monday that is has closed on construction-loan financing for full development of its ambulatory surgical center facilities at Estate Diamond, St. Croix, in the former Innovative building.
Total capital funding for the project is in excess of $5 million, of which more than $1.25 million has already been invested, according to the announcement.
Liberty Medical Development LLC is a U.S. Virgin Islands limited liability company and beneficiary under the Virgin Islands Economic Development Program.
When completed, the project will comprise multiple state of the art operating rooms, surgical procedure rooms, and medical clinic offices for local medical practices, including practices specializing in orthopedics, obstetrics and gynecology, general surgery, cardiology, oral surgery, and dentistry, according to a news release from the company. The project will provide a minimum of 14 full-time employee positions and support significant additional indirect job creation by anticipated contracting with local vendors, according to the company's announcement.
The ambulatory surgical center will be fully accredited by the Accreditation Association for Ambulatory Health Care, and expand dramatically the scope of highest quality medical health care services locally available in the U.S. Virgin Islands.
The project is led by Dr. Brian Bacot and his team at Comprehensive Orthopedics, PLLC. Participating physicians include Dr. Anne Treasure, Dr. Byron Biscoe, Dr. Duane Jones, Dr. Renee Georges, Dr. Jeffrey Chase, Dr. Horace Griffith, and Dr. Alexander Lenard.
Liberty Medical Development's project will occupy more than 21,000 square feet of space over three floors at the Innovative Building. Build-out construction and structural alterations to the building began last year.
Liberty Medical Development voluntarily adjusted the construction schedule to accommodate the U.S. Army Corps of Engineers and the Federal Emergency Management Agency, who each requested to base hurricane recovery operations at the facility site last October.
Completion of Liberty Medical Development's ambulatory surgical care and extended care treatment facilities is expected to take approximately eight months.