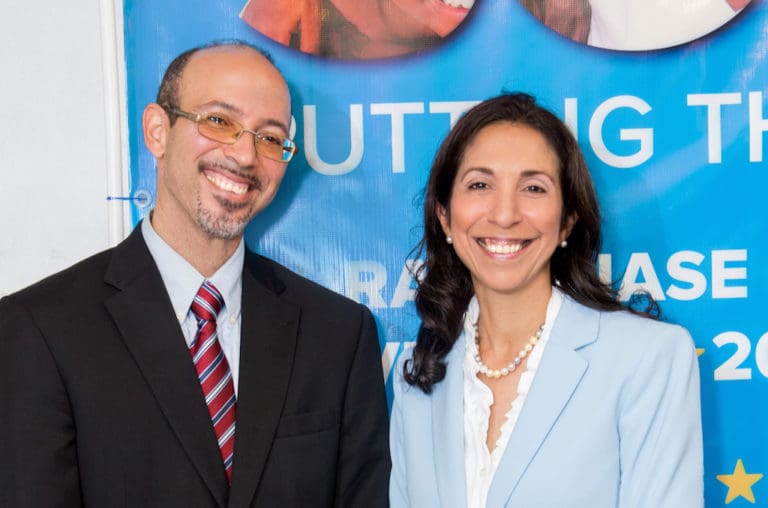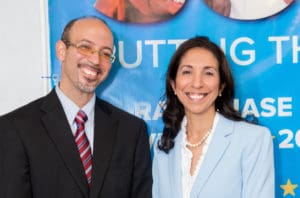 Gubernatorial candidate Soraya Diase Coffelt announced Dwight Nicholson as her lieutenant governor running mate at the campaign's headquarters on St. Croix.
In a news release issued May 8, Coffelt said Nicholson "embodies the exemplary qualities we need to accomplish my vision and transform the Virgin Islands into the economic powerhouse and leader in the Caribbean and to make the Virgin Islands the No. 1 place to live, work and visit in the Caribbean."
Nicholson was born on St. Croix to parents who have been small business owners for 40 years.
"He loves the Virgin Islands and the people of the Virgin Islands and has a heart for service," the campaign news release said. "As an experienced engineer, he can analyze complex problems, work with teams of people, and continually think of ways to help things work better and more efficient. Most importantly, both candidates have the desire to lead the people of the Virgin Islands into the new decade of 2020 and implement the V.I. First Plan.
Coffelt said she and her running mate share many similar beliefs, "The most important of which it to take self-service out of public service." She added, "That actually is a line that he came up with."
Coffelt said she and Nicholson will always put "the people" first.
"The Nov. 6, 2018, election, is a tremendous turning point for the Virgin Islands because we the people have the opportunity to take back our government and make sure that our government works for us. Dwight and I are determined to build a government that serves our people and not any political or personal interests," she said.
The candidates will roll out the specifics of their V.I. FIRST plan in the coming weeks and months.
Those interested in further information or tracking upcoming events or who want to get involved in the campaign can visit her campaign website or the campaign Facebook page.