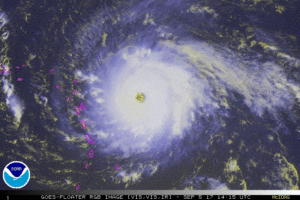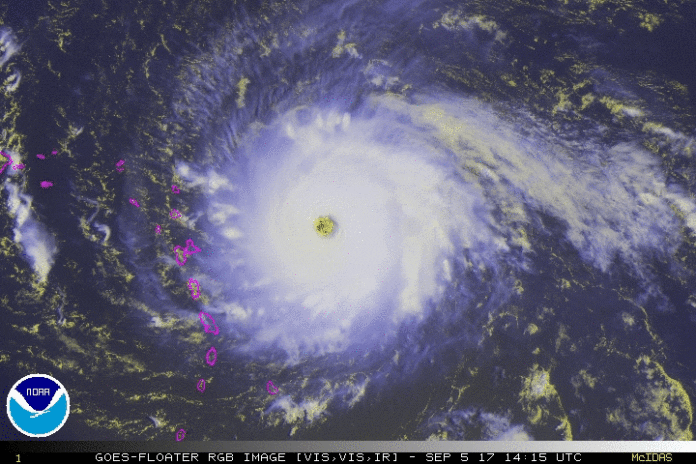 With Virgin Islands' families and communities still recovering from hurricanes Irma and Maria, anticipation of the upcoming hurricane season could bring more anxiety. The 2018 hurricane season begins June 1 and ends on Nov. 30, with the peak occurring mid-August through late October.
Planning ahead can help residents be better prepared. The V.I. Territorial Emergency Management Agency (VITEMA) and the Federal Emergency Management Agency (FEMA) urge residents to start now to prepare.
The following are three key steps to get any family prepared:
Build a Kit. Consider the specific needs of the family to ensure that the home has the right supplies for the first 10 days following a disaster because they may have to shelter in the home.
Store a gallon of water for each person per day, for drinking and sanitation.
Gather a 10-day supply of non-perishable foods for each person in the household, paying particular attention to family members with special diets and allergies.
Have enough hand sanitizer, antibiotic ointment, hygienic products, diapers and wipes available.
Make sure to have adequate food and water for a pet. Be sure the pet is wearing a collar with updated identification tags with the pet's name, owner's name, address and phone number.
Have a favorite toy, stuffed animal, books and activities for the younger members of the family.
Protect important documents such as vital records, insurance policies, medical information, property and financial records.
Make a Family Communications Plan. As roads may be impassable and cell phone service may be disrupted, identify alternate ways of staying in touch with loved ones.
Choose an out of town friend or relative as a point of contact.
Decide on a meeting place in case you cannot return home.
Keep important documents and phone numbers with you at all times.
Ensure children are included in preparedness conversations and make sure they have emergency contacts memorized or saved in a secure place.
Stay Informed. Listen to local official bulletins for the most up-to-date information before, during and after a disaster.
Make sure a battery-powered radio is working and there are extra batteries.
Sign up for VI Alert at https://www.vialert.gov/  to receive information via a SMS Text Message, Alpha-Numeric Page or other brief mobile device message.