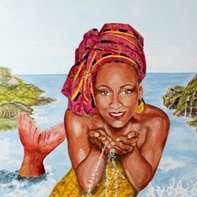 Women's Coalition of St Croix will host The Mermaid Mixer at 8 a.m., Sunday, May 6, at Cane Bay. Splash or Dash is a women-only team event (1/4-mile swim, 2-mile run). There will be unique awards for finishers, tank tops and special beachy beverages for the first 100 competitors. There will also be great raffle prizes.
Mermaid Mixer teams will be selected by a drawing prior to the start of the event. Competitors must be 18 years-old or older. On-site registration will begin at 7 a.m. (#womenfortri or #whywetri)
Call 513-2707 for information. The Mermaid Mixer will be donating all proceeds to the advocacy programs and services for victims, survivors and families that are helped by the Women's Coalition of St. Croix.