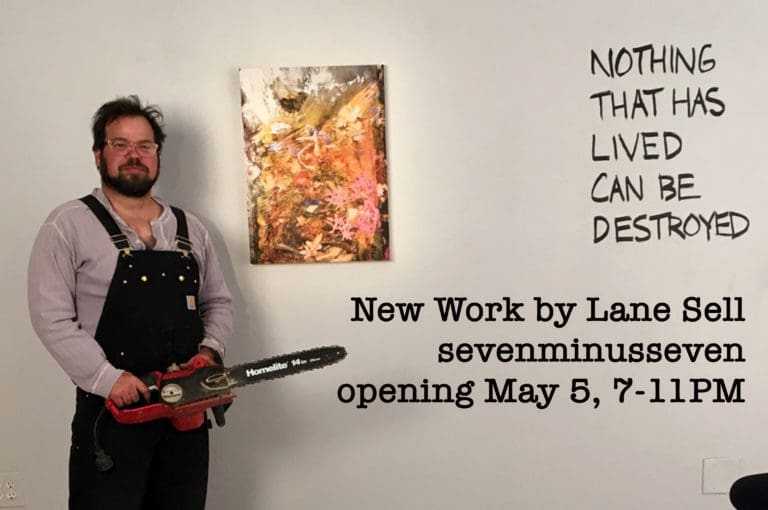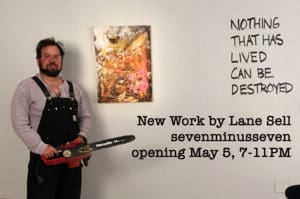 On Saturday, May 5, the nonprofit art space sevenminusseven will host "Nothing that has lived can be destroyed," an exhibition event for Lane Sell, St. Thomas-born artist and owner of Shoestring Press.
Sell, who graduated from Antilles School, has resided and worked in Brooklyn, New York since 2011. "Nothing that has lived can be destroyed" features an array of multimedia artworks exploring concepts such as voyage and the intimate human relationships between journey, timeline, and transformation.
In one piece, the exhibition asks viewers for direct participation. A 20-foot wide silkscreen cloth scroll illustrated with the coasts of Africa and the Americas bridged by swimming bodies encourages viewers to register themselves in a written ledger "Ellis Island style," and choose a talisman as their own multi-generational points of departure and arrival. These are created on the artwork itself, generating a "trans-temporal timescale."
Sevenminusseven director Clay Jones met Sell in November on St. Thomas, and a dialogue about his work ensued.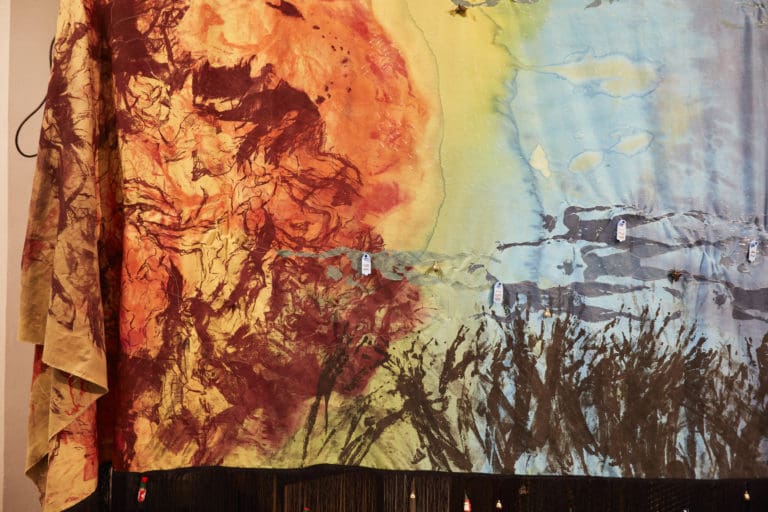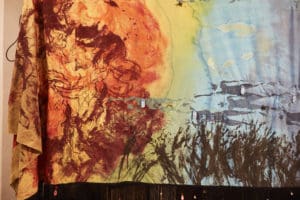 "This exhibit is reflective of the current political climate and the population and history of the island," Jones said. "I'm pleased to be working with an artist who combines conceptual, visual, and interactive aspects. I think it's important to look at art beyond its base definition, like a drawing on paper or a canvas in a frame or a sculpture on a pedestal. sevenminusseven has always worked to present a platform for artwork outside traditional artistic norms."
Another work featured in the exhibition is a video piece entitled "Nothing that has lived can be destroyed," for which the exhibition is named. It depicts the artist interacting, sometimes dramatically, with a printed photograph of orchids taken at an orchid show in the 1980s.
Inspiration for the video came after the 2017 hurricanes while Sell was on St. Thomas helping his mother, Katina Coulianos, reorganize their damaged home. He discovered photographs that had been altered by the storms.
"They were damaged in a way that felt beautiful to me," Sell explained. "I started thinking about the things that remain after destruction, and how sometimes destruction is what makes something really eternal, and how things that have been created can't be destroyed by death. For instance, the memory of a destroyed house becomes a model for the house you build the next time."
Sell's work suggests that principles like this can apply to personal voyages of all kinds, and that individual histories and our relationships with memories are malleable and often deeper than the final outcome of one personal transition alone.
Popular culture may persuade us that our pursuits are defined only by end results, yet Sell's work asks viewers to consider what occurs from a point of departure through the inevitable process of change while en-route, what happens prior to a point of arrival and how we reconcile and develop an internal dialogue with personal experience and memory. Sell cites recent artistic influences as Albert Daniel, Jim Tillett, and Erik Pedersen, all St. Thomas artists.
In Brooklyn, Sell's Shoestring Press is a thriving print shop and art space in the neighborhood of Crown Heights, where printmaking classes and workshops are conducted. Sell has forty artists participating at his space. It was there that he and Jones of sevenminusseven held a second meeting and set a date for this St. Thomas exhibition.
You can learn more about Shoestring Press at shoestringpressny.com and about Lane Sell at lanesell.com.
Lane Sell will be on-site at the exhibition at sevenminusseven. Limited edition prints and selected print works will be for sale. The exhibition opens Saturday, May 5 at sevenminusseven in Lindbergh Bay, located in the warehouse complex behind Boyne's Gas. Event hours are 7 p.m. – 11 p.m. There will be a cash bar.
Visit sevenminusseven.org or call 340-643-2260 for more info.