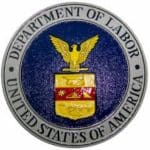 The U.S. Department of Labor's Wage and Hour Division (WHD) continues to investigate wage issues on St. Croix and St. Thomas and provide compliance assistance related to recovery efforts following hurricanes Maria and Irma.
WHD will review employers' compliance with the McNamara-O'Hara Service Contract Act (SCA), the Davis-Bacon and Related Acts (DBRA), and the Fair Labor Standards Act (FLSA), including potential violations involving unpaid work hours, missed payroll, and/or failure to provide required wages and fringe benefits under federal service and construction contracts.
"The U.S. Department of Labor will ensure that employees performing hurricane recovery work receive the wages and benefits they have legally earned," said Jose R. Vazquez, Wage and Hour Division Caribbean district director. "The Department provides numerous tools to help employers understand their legal responsibilities, and Department officials are available to answer any questions they may have."
Employees and employers who would like compliance information, who wish to meet with a Wage and Hour representative, have questions or concerns, or wish to file a complaint, should contact WHD's Caribbean District Office at 787-775-1947 or 1-866-4-USWAGE or by email.
All contacts are confidential. Individuals seeking enforcement and compliance information should contact WHD as soon as possible.
For more information about the SCA and other laws enforced by the Division, contact its toll-free helpline at 866-4US-WAGE (487-9243). Information is also available at http://www.dol.gov/whd, including a search tool to use if an individual believes back wages are owed.