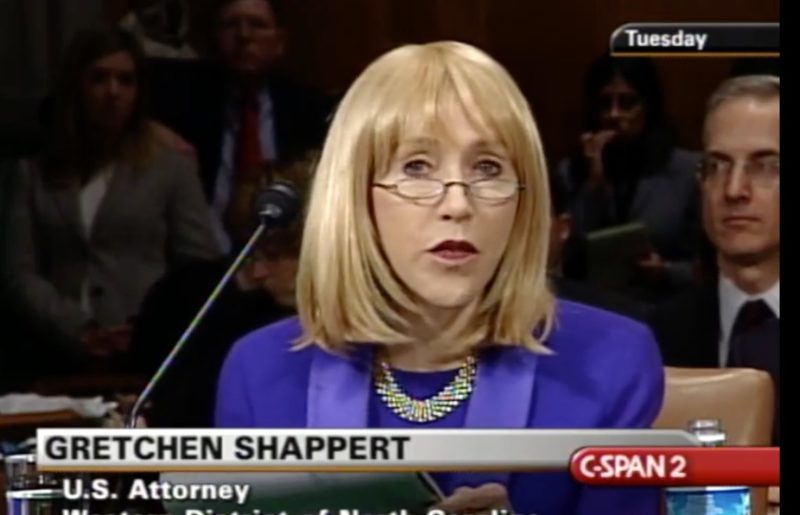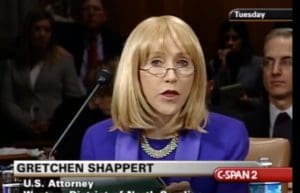 Gretchen C.F. Shappert, who has served as interim U.S. attorney for the U.S. Virgin Islands since January, as sworn in Monday by U.S. District Chief Judge Wilma Lewis at the Almeric L. Christian Federal Courthouse on St. Croix.
According to the U.S. Attorney's Office, Shappert was appointed by U.S. Attorney General Jeff Sessions to serve as the interim U.S. attorney for a term of 120 days.
Following Monday's oath, Shappert becomes the court-appointed United States attorney, effective May 5.
"It is a tremendous privilege and honor to serve as the U.S. Attorney in the Virgin Islands," Shappert said. "I am committed to upholding the Constitution and the laws of the United States."
Prior to her appointment in the Virgin Islands, Shappert was the Assistant Director for the Indian, Violent and Cyber Crime Staff in the Executive Office for U.S. Attorneys (EOUSA) of the Department of Justice. Before joining EOUSA, she was U.S. Attorney for the Western District of North Carolina from 2004-2009 and as an Assistant U.S. Attorney from 1990-2004. In those roles she prosecuted a wide range of criminal defendants, including outlaw motorcycle gangs and violent drug organizations.
Shappert also served as an assistant district attorney, an assistant public defender, and in private practice prior to her federal service. She received her bachelor of art degree from Duke University in 1977 and her juris doctorate from Washington and Lee University School of Law in 1980.