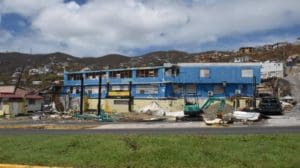 As Virgin Islanders repair and rebuild their hurricane-damaged homes, the Federal Emergency Management Agency (FEMA) is offering free consultations and literature on making homes stronger and safer.
FEMA specialists will be on hand to answer questions and offer home-improvement guidance along with proven methods to prevent or reduce damage from future disasters. Most of the information and the free publications are tailored for do-it-yourself work and general contractors.
Advisors will be available at the following locations, dates and times from April 23-28:
St. Croix: 9 a.m. to 5 p.m., Monday through Friday/9 a.m. to 2 p.m., Saturday, at Stop and Shop, 5204 Hannah's Rest, Federiksted
St. Thomas: 7:30 a.m. to 4:30 p.m., Monday through Friday/7:30 a.m. to 2 p.m., Saturday, at The Paint Depot, Al Cohen's Plaza, Route 38, St. Thomas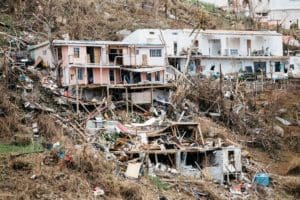 Find more information about strengthening property visit https://www.fema.gov/protect-your-property.
FEMA specialists can offer general guidance regarding flood-insurance, which is a critical part of hurricane preparedness. FEMA grants are not intended to cover all losses.