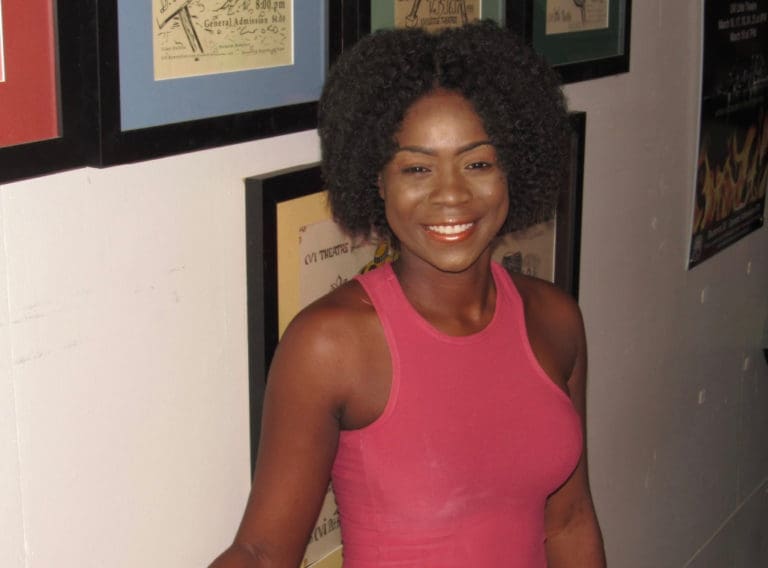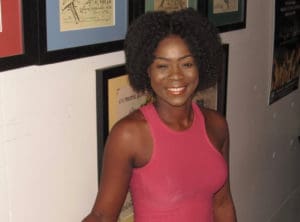 Concepts such as self-love, confidence, healthy relationships, and positive body image were explored in the student play "Phenomenally" Thursday as UVI ssenior Nyaila Callwood premiered her first play in the Little Theater to an enthusiastic audience of friends, family, classmates, and community members.
The poem "Phenomenal Woman" by Maya Angelou heavily inspired the play, and even features it in the finale. Other featured works include "I Met a Man" by Abigail Jean Jacques, "Superwoman" by Alicia Keys, "Keep Your Head Up" by Knema Williams, and an original spoken word piece by Khalarni Rivers.
"Phenomenally" follows the lives of four young women: Abby, played by Callwood herself; Chrystal, played by Moesha Blyden; Leiah, played by Knema Williams; and Ce-Anna played by D'Lique Mauvais. The play told story of the four women through both music and poetry
The audience saw each woman struggle under the pressures of peers and society in order to develop into phenomenal women with fulfilled lives. Callwood wrote the play with the intention of giving a voice to the women who do not feel comfortable being themselves.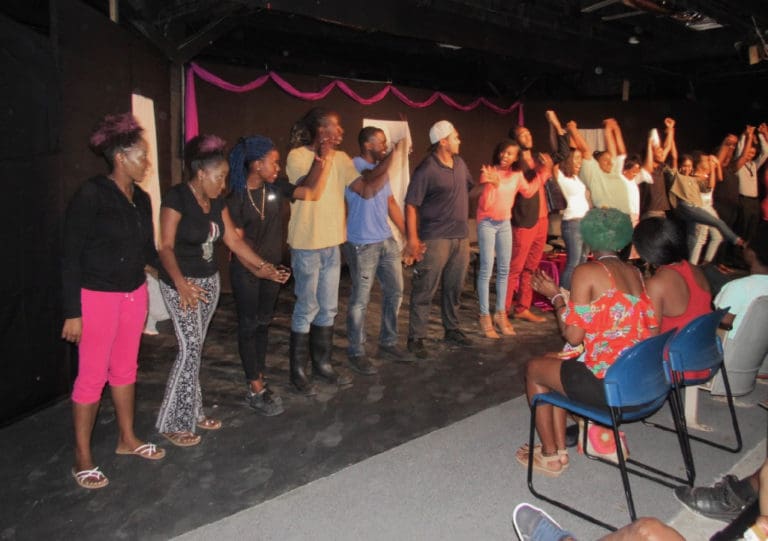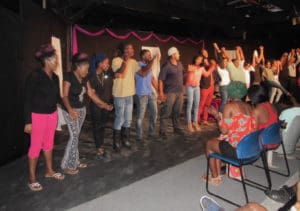 Each character's story arc is followed to its onclusion: Chrystal becomes a plus sized supermodel despite the discouragement she faced: Leiah performs an original song she wrote in spite of the popstar image forced by her agent; Ce-Anna finds love and compatibility on her own despite the pressures of her career and friends; and Abby rediscovers the love and support of her friends while struggling with motherhood.
After Thursday's performance audience members asked about the difficulty of playing a mother on stage while not actually having children, but Callwood explained how her own mother served as an inspiration.
"My mom has helped me through the entire process of putting on this play. She has been on call to create programs, or even pick up snacks when I needed her to. She truly is my superwoman," said Callwood.
David Edgecombe, who not only teaches at UVI but also writes and directs plays there, came forward to share some remarks as well.
"I stand here as proud as a father watching his own child succeed," said Edgecombe. He explained how Callwood approached him earlier in the semester to ask for guidance on the play.
"I told her 'it is your play, you put it on'. I am proud that she has done such a phenomenal job," Edgecombe said.