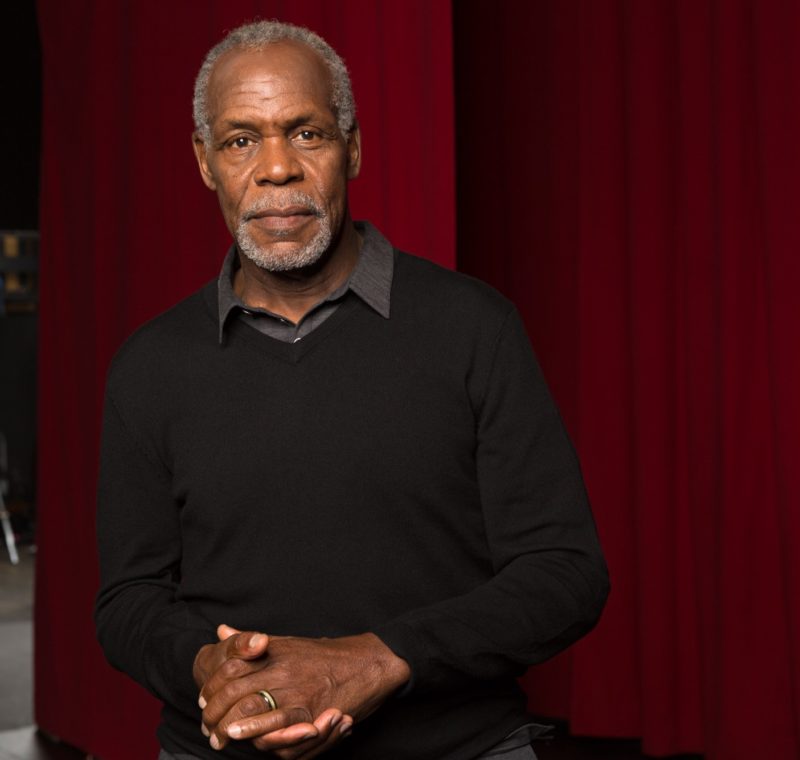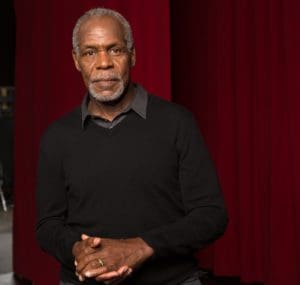 Danny Glover, award winning actor, producer, political activist and humanitarian, will be the keynote speaker at the University of the Virgin Islands 2018 commencement ceremonies. The commencements will first take place on the St. Thomas Campus on May 17, then on the St. Croix Albert A. Sheen Campus on May 18. Both ceremonies will begin promptly at 1:30 p.m.
"Our graduating class and the entire community should be thrilled to have someone of Mr. Danny Glover's stature, talent and social commitment to join us for this special event," said UVI President David Hall.
Born in San Francisco in 1946, Glover's commanding presence on screen, stage and television spans over 35 years, distinguishing him as one of the great actors of his time. Most recognized for his roles in "Lethal Weapon" film series, "The Color Purple" (1985), "To Sleep with Anger" (1990)," Predator 2" (1990) and "Angels in the Outfield" (1994), among others, Glover has become a household name.
Glover has won awards from the NAACP, Black Entertainment Television (BET) and the Screen Actors Guild (SAG). He has also received several Emmy nominations for his work in such television hits as "Lonesome Dove."
While an actor and film director by profession, Danny Glover is also known for his role as an advocate and inspirational speaker. He has gained respect for his wide-reaching community activism and philanthropic efforts, with a particular emphasis on advocacy for economic justice, and access to health care and education programs in the United States, Latin America, the Caribbean and Africa. Through his social and political activism, he lends his voice to support many causes including but not limited to global human rights; economic and social justice; climate change and the environment; education and the arts.
Internationally, Glover has served as a goodwill ambassador for the United Nations Development Program, focusing on issues of poverty, disease and economic development in Africa, Latin America and the Caribbean. In 2004, he was appointed a United Nations Children's Fund (UNICEF) Goodwill Ambassador.
He currently serves as UNICEF Ambassador and Ambassador for the United Nations International Decade for People of African Descent. On behalf of UNICEF, he has visited orphans and vulnerable children and others in developing countries who have been affected by HIV/AIDS.
Drawing from expertise, Glover is able to contextualize contemporary issues and offer practical wisdom to new generations on building peace, unity and democracy across racial, ethnic and gender lines.
Honorary Degrees
UVI will bestow honorary degrees upon two prominent Virgin Islanders: Athniel C. 'Addie' Ottley and Holland Redfield in recognition of their contribution to the territory.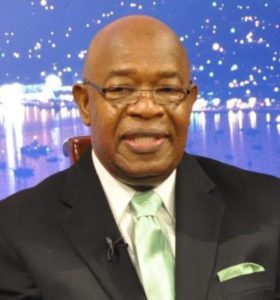 Athniel C. 'Addie' Ottley was born on Nov. l9, 1941. As a teenager, he learned the ropes at WIVI of St. Croix, operating on St. Thomas via an FM link. He became an active participant in the broadcast business when Lee Carle put him on the air with "Addie at Night."
Ottley built and operated his own ham radio station, KV4BW, becoming the first teenager to be granted such a license in the Virgin Islands.
He returned to St. Thomas in 1965 and went to work at WSTA as assistant manager until 1968 when he was promoted to manager. During this period, Ottley started his widely respected and much listened to "Morning Show."
He launched his political career by successfully running for a seat in the Virgin Islands Legislature — first in 1970 and again in 1972. In 1973, he was appointed lieutenant governor in the administration of the late Gov. Melvin H. Evans upon the resignation of then Lt. Gov. David E. Maas.
He became the host of a weekly TV show, "Face to Face," produced by the Public Broadcasting Station Channel 12.
In 1984, he became president of Ottley Communications Corporation and realized his boyhood dream of one day owning a radio station on his own. Along with a group of local investors, Ottley purchased WSTA Radio, making it the first radio station to be owned by local interests.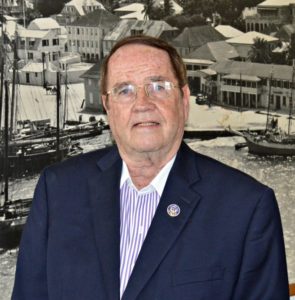 Holland Redfield has consistently said the difference between a statesman and a politician is that a politician works for the next election and a statesman works for the next generation. This philosophy has guided him throughout his political career.
St. Croix has been his home for over 40 years, and he is accepted as a Virgin Islander, although he was born in Syracuse, N.Y. on April 10, 1943. He served as a Republican senator in the V.I. Legislature for six terms, and he continues to be singled out by many Virgin Islanders as a government negotiator, political advisor and economic development specialist. Most recently, the former senator has been the Radio Talk Show Host of "Straight Talk with Redfield" on 970 WSTX AM.
Redfield has been an active part of the community since his arrival on St. Croix in 1969. As a realtor broker, he was owner and operator of Redfield and Associates, real estate investment and trust. He earned the distinction of Realtor of the Year in 1978. He was recognized nationally and earned a reputation for helping first-time homebuyers purchase land with innovative financing plans that, up until that time, had not been available to them.
Redfield first launched his public career as a campaign aide to Gov. King in 1974. After King's successful election, Redfield worked closely with the governor's chief of staff, Peter D. de Zela, and was a member of the governor's cabinet. He won his first Senate election in 1984 after three unsuccessful attempts.
His civic involvement includes a term as president of the St. Croix Board of Realtors, membership in the St. Croix Chamber of Commerce, and as a board member of Camp Arawak, a vocational program for deprived youth. Most recently, Redfield was knighted as part of The Sovereign Order of St. John of Jerusalem, Knights Hospitaller, and Commander of the West Indies in 2006.
Redfield has always kept the needs of the U.S. Virgin Islands at the forefront and will continue to support the V.I. in maintaining a level of self-sufficiency and autonomy.