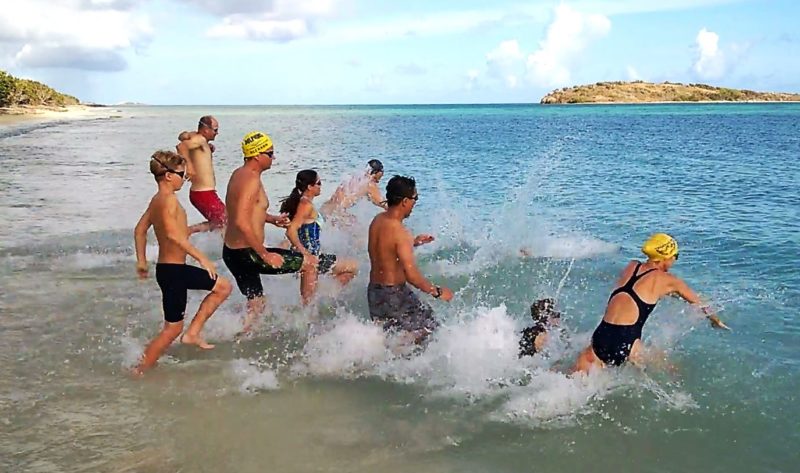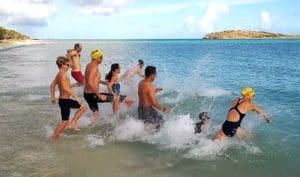 Forty participants, including six parents, competed in the Spring Fling Splash 'n Dash at Chenay Bay on Sunday morning. They splashed in the calm, lake-like sea in a point-to point swim then dashed through a flat course within the grounds of the resort in an out-and-back run.
This is the only event in the Junior Tri VI series that includes a parent/child category. For this category, the times of the parents and their kids in their respective age groups are added together to make one total time. The fastest parent/child team in each age division is awarded a special prize for a date for two (i.e., movie tickets, ice cream, etc.)
The smallest and youngest category, 5-6-year-olds, completed a 25-meter swim and .25-mile run. Henry Collins was the first overall winner; first-timer Priscila Sharmouj was the first female to cross the line.
The largest group, 7-8-year-olds, was dominated by Teague Gleason in the 50-meter swim and .5-mile run with a time of 5:40. Right on his heels was classmate Eric Sommer in second place. Cole Cullinan was third. On the girls' side was Diella Maynard in the lead, with newcomer Hana Bronstein in second. Chaney Smith was a close third.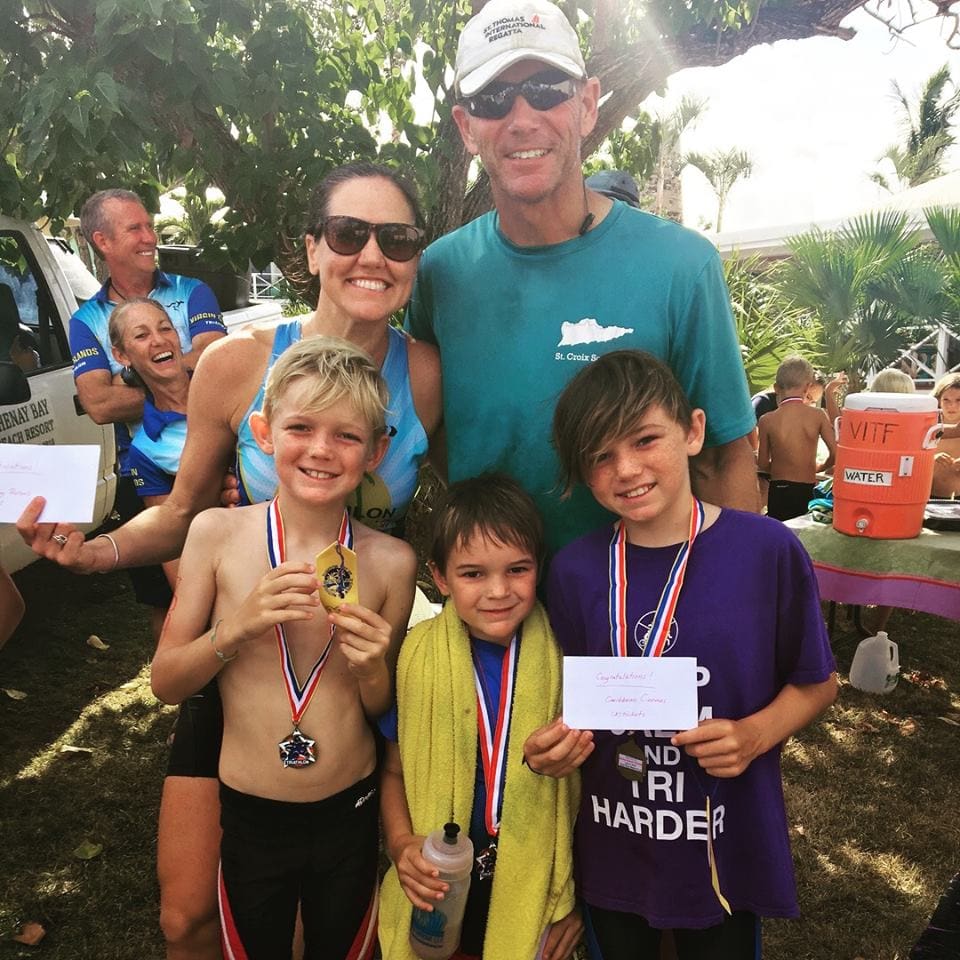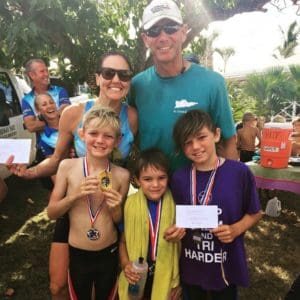 The 9-11 group completed a 100-meter swim and a .5-mile run. Mason Lambert was the first-place finisher in 4:58; Kaeden Gleason, who was the fastest swimmer, finished 4 seconds back in second place, while Cole Sommer was third.
The lone competitor in the 12-15 category took to the race field with the parents to complete a 200-meter swim and 1-mile run. Makari finished his event in 14:54; Julie Sommer was the first parent to cross the line. Megan Lambert, accompanied by her son Mason, was second; Matt Tanguay was third.
With the combined parent/child times, the Sommer family came out to be the "winning-est" family of the day! Julie and Dave claimed the prizes with their sons in the 5-6, 7-8 and 9-11 categories. They're going to have some fun outings.
The Junior Tri VI Committee thanks the Good Hope Country Day School (GHCDS) Interact volunteers who helped in the water, on the run course, in registration and at the face painting table. Thanks also to the VITF members who lent a hand and to the Chenay Bay Resort for the use of its grounds.
The next and final event for this season is the Grand Finale Junior Triathlon at Cramer's Park at 8 a.m., Sunday, April 22. It's a swim/bike/run event.
For more information, contact theresa@vitf.org