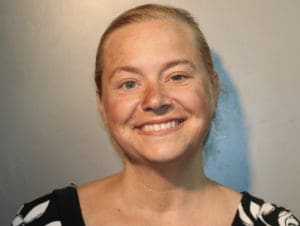 A woman died as the result of injuries suffered during an automobile accident Thursday, according to the V.I. Police Department.
Police said 25-year-old Fatima Brown was in the front seat of a Toyota Celica traveling eastbound on Queen Mary Highway in the vicinity of Central High School at about 8:19 p.m. Thursday when it collided with a multi-colored Ford Flex traveling west in the eastbound lane.
Police charged 46-year-old Stephanie Ziegler, the driver of the Ford Flex, was charged with driving under the influence and negligent homicide, according to the VIPD. Bail was set at $50,000. She was remanded to the Golden Grove Detention Facility.