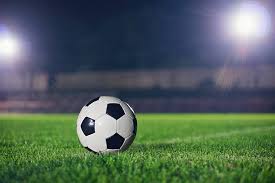 Having restarted Grassroots, Youth and Women's Soccer after the hurricanes, the USVI Soccer Association (USVISA) has announced the start of Men's Soccer.
The public is invited to come out to the Soccer Association field located at 23-1 Bethlehem on St. Croix to see the St. Thomas clubs compete against the St. Croix clubs in a pre-season 7 vs 7 tournament from noon to 6 p.m., Sunday, April 8.
Come witness the start of Men's Soccer as St. Thomas and St. Croix clubs prepare for the upcoming international calendar and the U.S. Virgin Islands Men's National Team players prepare for the long international season. It will begin in September with the hosting of Canada on St. Croix in the newly formed Concacaf Nations League.
Bring the kids, bring a friend, bring your chairs and blankets, then relax on the lawn and cheer on a favorite team.
There will be music, food and drinks on deck.
For more information, contact the USVI Soccer Association office at 719-9707or email [email protected].
Follow on Facebook at: USVI Soccer Association
The Web address is: www.usvisoccerassociation.com