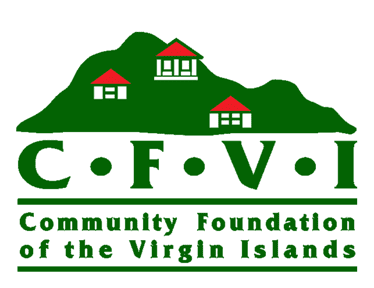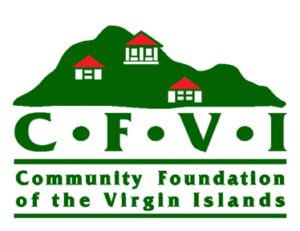 The Community Foundation of the Virgin Islands (CFVI) has announced grants totaling $1,851,350 from the Fund for the Virgin Islands (FFVI). CFVI's latest disbursement of grants will enable 23 of the territory's non-profits, community groups, religious institutions and educational initiatives to contribute their valuable resources and expertise towards the post-hurricanes rebuilding efforts.
FFVI's most recent round of grants comes as the U.S.V.I. marks the six-month anniversary of hurricanes Irma and Maria. Created as an immediate response to the storms, the fund has made almost $5.5 million in grants. This grant funding – ranging from $2,500 to $250,000 – will contribute to the well-being of residents affected by the hurricanes by expanding services to children, the homeless, the elderly and other vulnerable populations.
A portion the funds distributed in this round will support an assessment of the post storm well-being and needs of children in the territory (through the USVI KIDS COUNT initiative) and will support a scholarship program specifically for U.S. Virgin Islands students impacted by the hurricanes.
In announcing this latest round of funding, CFVI President Dee Baecher-Brown said, "These grants align with the Community Foundation of the Virgin Islands' mission to support education, enrichment and programs that are providing essential services to residents of all ages from the territory's most disadvantaged communities. CFVI is grateful for the extreme generosity of donors on our islands, the mainland United States and throughout the world who have made support to all our grantees possible."
The FFVI will distribute over $1.8 million dollars in grants to the following 23 organizations and initiatives across the U.S. Virgin Islands.
St. Croix:
Christiansted Lighthouse Mission
Frederiksted Health Care Inc.
St. Croix Amateur Radio Club
St. Croix Environmental Association
Sunshine Foundation
World Ocean School
St. John:
Coral Bay Community Council
Island Health & Wellness Center
John's Folly Learning Institute
Love City Pan Dragons Youth Steel Orchestra
St. John Community Foundation
St. John Youth Club Development
St. Thomas:
Caribbean Genealogy Library
Schneider Regional Medical Center Foundation
St. Thomas East End Medical Corporation
St. Thomas Reformed Church @ Long Path Community Center
The Forum
Territory-wide:
Catholic Charities of the Virgin Islands
Dancing Classrooms VI
United Jazz Foundation – VI Youth Ensemble & Artist in Resident Program
Virgin Islands Council on the Arts
CFVI continues to conduct ongoing reviews of proposals received and proactive outreach to organizations meeting critical needs across the community. In the upcoming months, it plans to distribute more grants. As a community foundation dedicated to working with local organizations serving USVI residents, it will continue to actively work with applicants to strengthen their grant applications.
Charitable organizations that would like to submit proposals for future grant consideration should first complete the grant interest form located on the website: http://cfvi.net/hurricane/grant-programming.php Also, Virgin Islands students (including those displaced in the 2017-2018 school year) who are interested in applying for academic scholarships can apply at www.cfvi.fluidreview.com.