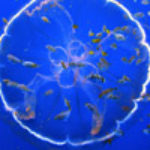 National Oceanic and Atmospheric Administration (NOAA) Fisheries reminds fishermen and the public of the upcoming seasonal closure on fishing for, or the possession of, mutton and lane snappers in U.S. Caribbean federal waters.
This closure begins at 12:01 a.m., local time, on April 1, 2018, and extends through June 30, 2018.
The prohibition on possession does not apply to mutton and lane snapper harvested and landed ashore prior to the closure.
The U.S. Caribbean exclusive economic zone consists of those waters extending from the three-nautical-mile seaward boundary of the territory of the U.S. Virgin Islands, and the nine-nautical-mile seaward boundary of the Commonwealth of Puerto Rico, out to 200 nautical miles offshore.
This seasonal closure protects mutton and lane snapper when they are spawning and therefore are more vulnerable to fishing pressure.