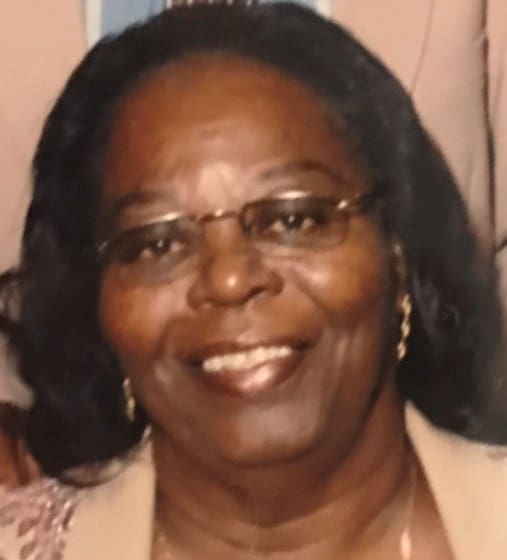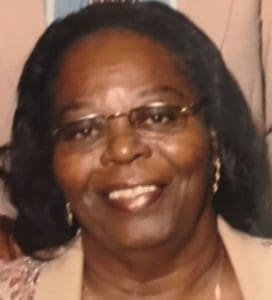 Golda E. Thomas of La Grande Princesse died on Monday, March 26. She was 80 years old.
She was preceded in death by her mother, Louisa "Tita" Balfour-Petersen; father, Valdemer Petersen; son: Carl E. Thomas Jr.; sister, Hortensia Gittens; and brothers: Gustav James, Emile James, Huebert Gittens, George Henry, Benjamin Balfour, Leander Henry and Rufus James Jr.
She is survived by her husband, Carl E. Thomas Sr.; son, Nathaniel Thomas Sr.; daughters: Debra Thomas-James and Lorna Baltimore; grandchildren: Carl Thomas III, Alexandria Baltimore-Hookfin, Amon Thomas, Jalivya Thomas, Jahnyra Thomas-Cambran, Nathaniel "Jarique" Thomas Jr., Ebonie Farrell, Nathaniel Thomas Jr., Valencia Thomas, Veanna Thomas, Samantha Thomas and Golda Thomas; sons-in-law: Orville Baltimore and Mario James; special daughters: Christine Jacobs and Dawn Brodhurst; grandsons-in-law: Frank Hookfin III and Lenroy Cambran; and 12 great-grandchildren.
She is also survived by special friends and family: Josephine Hector, Rita O'Bryan-Jones, Edwin Thomas, the McIntosh family, Bascombe family, Miranda family, Henry family, Samuel family, Doward family, Giddens family, Gittens family, Dawkins family, Simmonds family and James family; as well as many friends and relatives too numerous to mention.
Funeral services will be held at Friedensberg Moravian Church, on Friday, April 6,with a viewing at 9 a.m. and services at 10 a.m. Interment will follow at Kingshill Cemetery.
The family extends its gratitude to the staff at Continuum Care. Funeral arrangements are being handled by James Memorial Funeral Home.