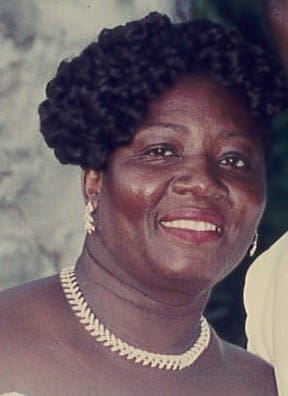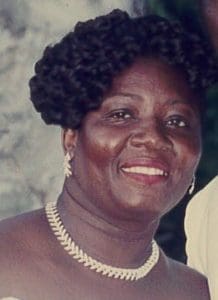 Dolly May H. V. Wheeler, also known as "Dolly," of Estate Royal Manor died on March 14. She was 63 years old.
She was preceded in death by her mother, Sheila T. Williams-Olszewski.
She is survived by her husband, Robert N. Wheeler; father: Elton Payne; daughters: Andrea Miller and Sandrea Browne; sons: Jenson Payne and Robert Jason Wheeler; grandchildren: Dene'jah, Andrew, Jeremy and Jenelle Payne, Jamil, Marcus and Makayla Miller, Elijah and Renee Rainford, Davian and Janaiya Wheeler; sisters: Donnelly Powell, Sharon D. Powell and Diana Lewis; brother, Linford Lewis; nieces: Jaimelly Magras, Chantik Griffith, Channik Carr and Jenai Johnson; and nephews: Justyn Margras, Jerrell Lewis, Christopher Greene and Keshawn Lewis.
She is also survived by daughters-in-law: Asha Payne and Marcia Ward; son-in-law, Frederick E. Miller; brothers-in-law: Anthony, Trevor and Joseph Wheeler; sisters-in-law: Desiree Lewis, Jenny "Shamalie" Graham, Marilyn, Lois, Maureen and Stephanie Wheeler; special friends: Nadia Dickenson, Arthur Bird, Darius Benjamin, Violet Potter and Gladwin Francis, Margaret and Lennox Joseph; cousin and other relatives: Desiree Bertrand and the Skepple family, Jessica, Joyann and the Payne family; as well as other relatives and friends too numerous to mention.
The viewing will start at 9 a.m. followed by the funeral service at 10 a.m., Saturday, April 7, at St. John's Anglican Church. Interment will be at Kingshill Cemetery.