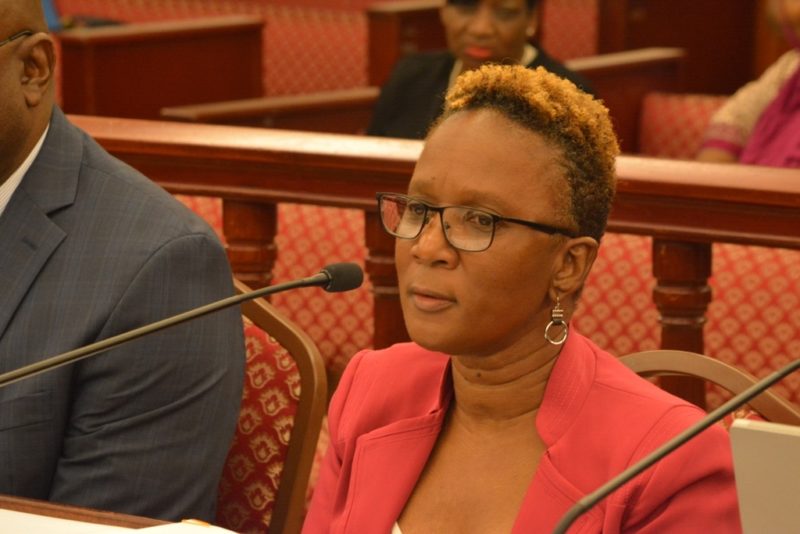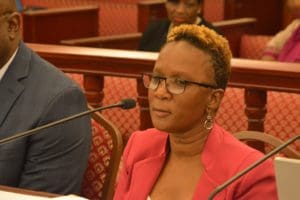 Senators expressed concern Friday about the living conditions and the food served at St. Croix's Youth Rehabilitation Center (YRC) during a Committee on Health, Hospitals, and Human Services hearing.
YRC residents are automatically locked in their rooms for at least ten minutes during power outages, according to testimony from Felicia Blyden, commissioner of Human Services.
Sen. Nereida Rivera-O'Reilly, committee chairwoman, produced a photograph of what she said was sugar water being served to residents when the facility ran out of juice.
When questioned about possible food shortages, Rashida Rosario-Daniels, deputy commissioner of Human Services, said she did not know of any shortages. After Rivera-O'Reilly produced the photograph, Rosario-Daniels said the facility did have a hard time procuring milk after September's hurricanes, and there was a lot of demand for juice.
After an assessment was made of the facility in the summer of 2017, Rosario-Daniels said, "The deficiencies that were outlined in the print media have all been addressed. We are well aware of the issues, and have made a practical approach to each area while being mindful of the associated costs of repairs."
She testified Friday, however, that plans to renovate the annex building have been delayed by the hurricanes, and residents and staff sometimes have to wade in "calf-high water" in the building after rains. She said the contract for the renovation of the building just needs a final element, and "as soon as the ink is try on the contract" the contractor is ready to go.
Rosario-Daniels said a major part of the center's problems is a lack of personnel. Only one counselor is employed there, she testified.
Other areas of concern at the facility that were discussed Friday include the kitchen, air conditioning units, and the lack of a working generator.
According to the latest statistics available online from the Community Foundation of the Virgin Islands' Kids Count survey, 115 juveniles were lodged at YRC in 2013. Seventy-five percent were from single parent homes, and 11 percent reported some sort of abuse before arrival.
Sens. Janelle Sarauw and Novelle Francis expressed concern that the YRC is being operated as a detention center, not a rehabilitation center.
Sarauw asked, "Are we rehabilitating these youths or just matriculating them for Golden Grove?"
There has been a longstanding dispute between Rivera-O'Reilly and Blyden dating back to at least the time of the last assessment of YRC in 2017. Rivera-O'Reilly has called for a change of leadership at the Department of Human Services, but she opened Friday's hearing by saying the media's characterization of their relationship as a "battle" is over-dramatic.
"We are both doing our jobs," Rivera-O'Reilly said.
There was a tense moment at the hearing, however, as Rivera-O'Reilly ordered attorney Patricia Welcome escorted from the testimony area. Rivera-O'Reilly said Welcome, legal representative for Human Sevices, displayed body language that was disrespectful to the Senate.
Blyden said if she could not have her whole team give testimony, they would all leave. The confrontation ended when Welcome was allowed to return.
Rivera-O'Reilly ended the meeting an hour later. She said the department's staff needs better training and the government must give the staff the support and resources it needs.