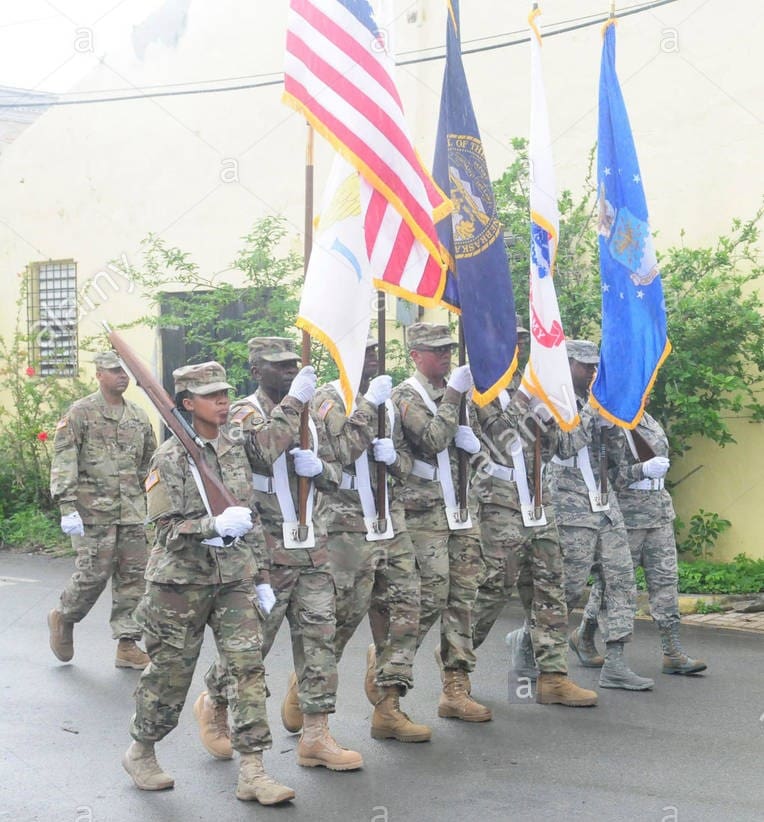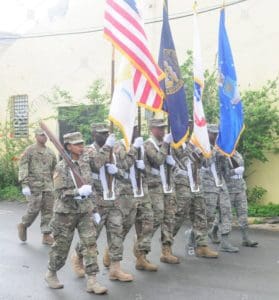 V.I. Guardsmen will gather on St. Croix for the annual conference of the Virgin Islands National Guard (VING) Association from 8:30 a.m. to 3:30 p.m., Saturday, March 24, at the Joint Force Headquarters Drill Hall in Estate Bethlehem. The business meeting will cover financial and membership reports, but it also discusses legislative matters and resolutions affecting the military and the National Guard. The 2018 guest speaker is retired Brig. Gen. Roy Robinson. He is the president of the National Guard Association of the United States (NGAUS).
The National Guard develops productive partnerships to enhance professionalism and builds relationships to expand its capacity. The Virgin Islands National Guard Association (VINGA) is a professional, non-profit organization incorporated in June 2008. Its purpose is to
(1) promote the growth and development of the VING,
(2) foster friendship and cooperation among officers of the National Guard, and
(3) provide services for its members and dependents.
Other presenters will include retired Command Sgt. Maj. Dennis King, a USAA Military Affairs representative. He is a member of a team of advocates for those currently serving in the military, those who honorably served in the past and their families. Gwendolyn Brady, director, V.I. Division of Banking, Insurance and Financial Regulations, is a local presenter.
The V.I. association is an affiliate of the National Guard Association of the United States (NGAUS) and the National Guard Executive Directors Association. It is comprised of over 100 active and retired military officers. According to its website, the NGAUS is the nation's oldest military association lobbying solely for the benefit of the National Guard and educating the public about the Guard's role and history.
Register at https://einvitations.afit.edu/inv/anim.cfm?i=379342&k=01664B0A7F55
For information on VINGA, contact Lt. Col. (ret.) Beresford Edwards at 277-9396 or beresford1956@gmail.com.