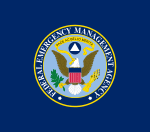 The Federal Emergency Management Agency is continuing to hire Virgin Islanders on St. Croix and St. Thomas to work on recovery from hurricanes Irma and Maria.
Positions are available for community planners, historic preservation specialists, an environmental specialist, a flood insurance specialist, an administrative assistant and an engineer.
Information on posted positions is listed on the Virgin Islands Department of Labor (VIDOL) website.
Go to http://www.vidol.gov/
Click "Find a job"
In Keywords – type "FEMA"
Click "Search"
Applicants can email a resume to [email protected] or apply through the VIDOL website.