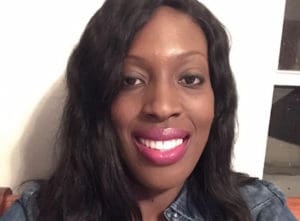 It's been six months. Isn't it time to snap out of it?
If you're still having trouble sleeping, still feeling jumpy, still a bit cranky, a little forgetful, a lot tired … Don't feel alone.
A whole lot of people are still dealing with the psychological aftermath of the September 2017 hurricanes. In fact, the Virgin Islands Division of Mental Health, Alcoholism and Drug Dependency Services recently received a $1.9 million federal grant to continue its crisis counseling for another nine months, all the way through the next hurricane season into November 2018. That's in addition to an earlier grant of $461,529 that was awarded shortly after the storms.
Mental Health has contracted with Lutheran Social Services, Island Therapy Solutions on St. Croix and Beautiful Dreamers on St. Thomas to provide the services.
As of a week ago, crisis counselors working with Mental Health had conducted 1,784 individual crisis counseling sessions and 57 group counseling sessions territorywide, as well as 7,113 "brief educational/supportive contacts," according to Division Director Berlina Wallace-Berube, who responded via email to questions from the Source.
She said the "Let's Talk Program" hosted at Plaza Extra on St. Croix reached more than 500 people, and Health clinics have seen an increase in the number of people seeking help. The division has also conducted group counseling sessions at some agencies.
Since November, Mental Health has been providing counseling in the Disaster Recovery Centers. Now that the centers are closing, "the crisis counselors have been going door-to-door in neighborhoods throughout St. Croix, St. Thomas and St. John. Services have also been provided on Water Island," Wallace-Berube said.
Add to that an unknown number of people who have sought help from practitioners in the private sector.
Even considering the likelihood of some overlap, it appears a significant percentage of the population is dealing with emotional impacts left by two Category 5 hurricanes.
Such stress manifests itself in a variety of ways, according to Jessica Whyte, crisis counselor supervisor with Beautiful Dreamers. Some of the more common are irritability, anger, exhaustion, despair, an inability to concentrate, interrupted sleep, and short-term memory loss.
A person may experience trouble remembering where he put a form he was filling out earlier the same day, or one of the four items he meant to pick up at the grocery store.
"They experience memory loss primarily because they're on overload," Whyte said, though there may be other contributors, such as a lack of sleep.
Kirstyn Livingston, a psychological associate with Insight Psychological Services, said she's seeing a lot of clients who are trying to cope with emotional impacts. The stress is contributing to discord in families and conflict in relationships. There's "a lot of anxiety" including about the next storm season, which is still months away.
High winds that hit the territory months after the 2017 hurricanes as well as the crashing waves that visited its shores just a couple of weeks ago have acted as triggers to bring back the fear and anxiety initially provoked by Irma and Maria, she said.
Especially at risk are people who are physically or emotionally vulnerable. For instance, Whyte said, elderly people may feel daunted by the prospect of rebuilding late in life.
Does storm trauma contribute to a higher suicide rate?
Neither Whyte nor Livingston suggested that has happened. Neither is aware of any hurricane-related suicides in the territory. However, both allowed the possibility.
A weeks-old request for statistics on the suicide rate in the territory is still pending with the V.I. Police Department.
"Times of high stress certainly trigger (some) suicides," Livingston said. "Hopelessness is a trigger for suicide … If someone is already in a vulnerable emotional position, this would add a lot to it."
Whyte said some people seeking support after the hurricanes have expressed the kind of despair associated with suicide.
"They may not say 'I want to kill myself,' " she said. But they'll say, " 'I wish I would sleep and not wake up,' or "I wish I was not here.'"
Most residents, of course, are not dealing with anything nearly that serious.
Livingston said she isn't encountering many clients with symptoms of Post Traumatic Stress Syndrome, such as nightmares and flashbacks. What she is seeing a lot of is overwhelming fatigue.
"People are just really tired of this," she said.
When the storms hit, the immediate reaction was shock and people went into "survival mode," Livingston said. Then there was the second stage, a period of "coming to terms" with what was lost and what was changed. "Now we're in the marathon" of long-range recovery. People are struggling with insurance claims, contractors, replacing furniture, starting new jobs, and a myriad of other tasks associated with putting life back in a recognizable order.
"It's hard to get the energy up" each day.
Staying positive is important, but so is accepting reality.
Rather than pretending that all is well, "I think acknowledging that things aren't normal is a really good start," Livingston said.
Or, as Whyte put it, counselors let people know that stress symptoms are to be expected.
"We validate their feelings."
She and Livingston have a lot of tips beyond that starting point.
Getting back a sense of control can be important.
Whyte said counselors encourage people to prioritize the things they want to accomplish.
"We teach them to do one thing at a time, to make small, reasonable goals" such as cleaning/repairing/refurnishing one room at a time.
Other ideas from Whyte: tap into community resources for help with practical matters such as debris removal; keep a journal; practice breathing relaxation exercises; maintain a healthy diet and get physical exercise to release tension.
"Self-care is really important," Livingston said. "It's very easy to get sucked into your day" and spend all your time dealing with the grinding tasks of recovery. Instead, make time for yourself and get outside of hurricane mode often.
"Connect with friends, connect with community, do things that are pleasurable."
And don't forget that both private and government public health providers are available. The disaster counseling helpline, 800-985-5990, is still working.
Editor's note: This story has been edited to correct a job title. The Source regrets the error.